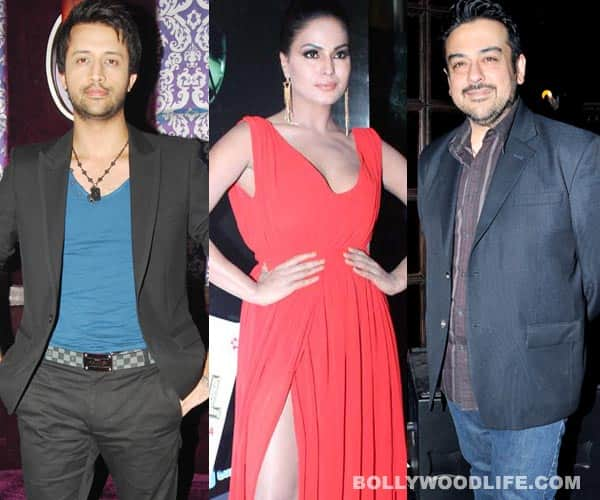 After the Poonch killings, Sena has decided to take matters in their own hands and have called for a ban on Pakistani actors
Everyone was shocked by the Poonch LoC killings of five Indian soldiers in an ambush by Pakistani intruders. Following the sudden attack by the Pakistanis, Shiv Sena has urged the Centre to launch a war on Pakistan. What more, the political party's cinema wing has demanded a ban on Pakistani artistes participating in reality TV shows.
We hear that Chitrapat Sena has asked Indian Motion Pictures Producers Association to refrain from hiring Pakistani actors in the light of the Poonch killings. With regards to Sena's demands, Home Minister R R Patil said, "Those who are keen on this issue should take up the matter with the Centre. The final authority on whether to allow Pakistani artistes in India or not lies with the Centre."
While we await the verdict, we wonder if the saffron gang is right for once… Considering Pakistan's unjust behavior towards India, is it right for the film fraternity to continue their bond with the Pakistani artistes? Some may feel that, what wrong have the Pakistani artistes done. Well, what wrong had the Indian soldiers done? So the question remains unanswered, shall Pakistani artistes be banned from Indian cinema?