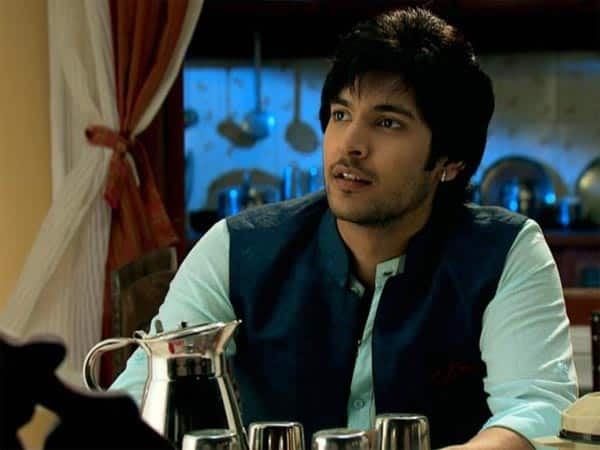 The innocence on his face makes him the perfect actor to play Ranvijay on Star Plus' popular daily soap, Ek Veer Ki Ardas…Veera
Shivin Narang is as humble off screen as he is onscreen; the actor confesses that he initially found the character of Ranvijay boring and Baldev more fun to do. Shivin talks about his audition, his life since Suvreen Guggal, meeting the kids who originally played Ranvijay, Ek Veer Ki Ardaas Veera and more….
From Suvreen Guggal to Ek Veer Ki Ardaas Veera, how has the journey been?
The journey has been very exciting and challenging. Since Veera was an established show, it was a challenge to replace the kids, 'coz they were doing so well. We had to take it forward from there, to be as good as them. It's like a relay race. One person starts the race, and then hands over the baton to another runner; he then takes it forward from there. We got the lead because of the kids, and now we have to take that forward.
Did you meet the youngsters?
Yes, of course. I met both Harshita Ojha and Bhavesh Balchandani. They are very cute.
What is Harshita Ojha doing post Ek Veer Ki Ardaas…Veera?
Were you scared or nervous about taking up the role?
I was scared, but not to take on the role. Initially I thought it was a saas-bahu drama, but Veera was a critically acclaimed show and it was an opportunity to show off my talent as an actor.
How did you bag the role?
I auditioned for it, like everybody else. I initially auditioned for the role of Baldev. It then seemed like a meatier role with lots of grey shades to play. In addition, Ranveer seemed like too boring a character and too good to be true. So I auditioned for Baldev, although I didn't know the name of the character then. When I was told that I had auditioned for a character called Baldev, it didn't work for me. My character name matters a lot to me. Then I auditioned for Ranveer and it worked out much better than my expectations.
What has the feedback for the show and your work been since the leap?
I have heard good feedback so far. In fact, the feedback has been positive for the entire new team of actors. We have been received well by the audience. I haven't heard any negative comments yet, so that's a good thing.
Didn't you fear being compared to Bhavesh Balchandani?
Comparison, especially when you are taking over from another actor, is an obvious factor, but the audience has begun to love, appreciate and accept us. There was nothing really to fear. I had to keep the small nuances of Ranvijay that Bhavesh had done earlier. The characteristics of a person cannot completely change, no! I have tried to keep the innocence of Bhavesh in my character.
Digangana Suryavanshi: I call Shivin 'Veerji' even when the camera is off!
What was your background before entering TV serials?
I was a national shooter and was into athletics and sports. I had completed by BBA, BCom from Delhi and had just started modelling when I was approached for Suvreen Guggal by Four Lions Films. After Suvreen, I was asked to audition for Veera.
Are you still in touch with the Suvreen Guggal gang?
Yes, am in touch with everyone from the show. Basically, everyone from SG was of the same age, so we often hung out together.