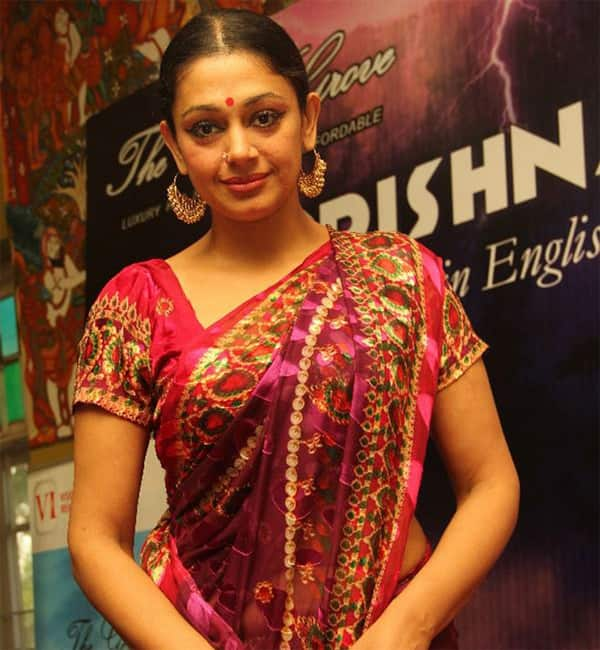 Critical acclaim, awards and a massive fan-following have done little to make dancer-actor Shobana sit on her laurels
Shobhana talks as she prepares to present Krishna, her latest dance-ballet for Banyan Tree on the occasion of Janmashtami…
First an entire ballet on Ravan, now one on Krishna. Are these mythological characters your favourites?
These characters, and the myths they are embedded in, offer the opportunity for me to use my skills as choreographer and dancer.The Ramayan and the Mahabharat, are epics that have captured the imagination of not only India but the world. The sheer graph of their characters, the magic and the drama can enthrall one and all. How or why should I be any different? Some texts go out of their way to vilify Ravan and wrong him. Others do that to Krishna by calling him dichotomous. I find that interesting. The more I read, the more I discover the misconceptions that stem from wanting to see everything simply as black or white.
Krishna as an icon has been omnipresent in all performing and fine arts across India. Was it then a challenge to seek out nuances and facets still not known?
Though the stories of Krishna have been told and re-told from time immemorial, there are only certain facets of him that appeal to people. They take the aspect they feel most comfortable with and leave out the rest. While children love his stories about the butter thief, young adults harp on the sringara aspect. In fact an attempt is made to often strait-jacket him into the role of the eternal Romeo of sorts. But once you delve deeply into the subject, all this takes on spiritual connotations. It was rather difficult to unshackle Krishna's image from His popular forms. And yes, one has to admit that it is indeed a challenge to encapsulate the spirit of this philosopher, teacher, negotiator and lover in a two-and-a-half-hour performance. Like Maya Ravan, here too besides Carnatic music, songs from Tamil, Hindi and Malayalam movies are being used for music. Songs have been placed and composed according to the mood of the scene, I would see it as an attempt to draw the audiences into the life of Krishna. I want them to enjoy the story telling even as the visuals, the choreography and the script blend together to create art. Several AR Rahman scores have been used in the music and the sound mixing is done by Resul Pookutty, both great maestros in their own way.
Isn't there then the danger of it being seen as giving up purism for populism?
Does Krishna only belong to the purists? It would be sad day when we begin dividing even our Gods like this.
Some very big silver screen names like Naseeruddin Shah had lent their voices to Maya Ravan. This time, too, you've been able to rope in some really big names.
I didn't have to rope them in. Convincing actors in that league is not my cup of tea! I would prefer to think that I motivated them. Some of the actors volunteered while others like Shabanaji were unsure about lending their voice for a musical. But her rendition as Gandhari has evoked a great response. Milind Soman had rendered the voice of Ram in Maya Ravan now he's done Duryodhan. Konkona too loved the script and being the exemplary artist that she is breezed through the process effortlessly.
How long have the dance school students at Kalarpana and the crew been working on this two-and-a-half hour labour of love?
My students have been at it with me for four years. They have been with me since the initial scripting stage and have internalised the production.
You've always insisted that dance and cinema are your twin passions. Do both these complement each other in your work on stage and screen?
They are both very different media of communication. The abhinay in a dance recital is about the thought process of heroines of a different era since these are creations of writers and poets of different centuries. On the other hand cinema is about 'here and now.' The camera can capture the emotion with a mere flicker of an eyelid but the abhinay in dance has to reach out to the last person in the auditorium. While shooting every one from the director to the editor helps you, whereas in dance, you only have yourself.
You've been acting for nearly three decades and bagged the national award for best actor for Manichitrathazhu (1993) and Mitr, My Friend (2001). Which projects do we get to see you next in?
My next is Thira a Malayalam film directed by Vineet Srinivasam. As and when other projects which are still being tied up work out I will be glad to talk about them.
Weren't there plans to direct a movie?
Yes I am working on a script. It has been on the back-burner with all my other works. I hope to complete it soon.
How is your autobiography coming along?
Between home, my dance school, concerts and my own dance I have a full life. Perhaps I need to push myself more (laughs). I still need some more research before actually beginning to write the autobiography.
Text courtesy: DNA