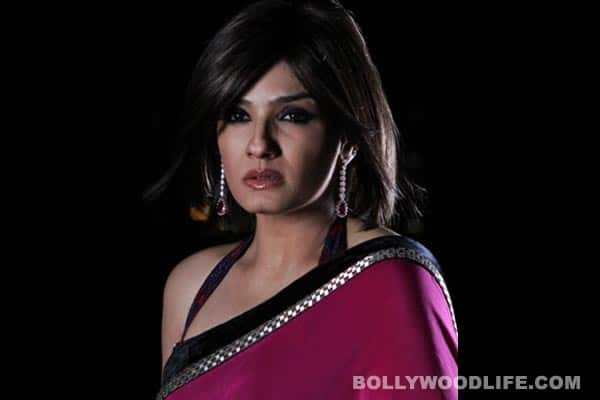 In her comeback film after marriage and babies, Raveena Tandon plays a powerful gossip columnist who leads an isolated life amidst the murky realities of her dark world
This is not the first time that the ravishing Raveena Tandon is portraying a dark, bordering-on-the devilish character. We have seen the babe in that killer avatar before in Rakeyesh Omprakash Mehra's 2001 film Aks. But in her new movie titled Shobhna's Seven Nights Tandon plays a powerful author (Shobhna Gujral) who lives her glamorous life on the edge. She's a well known entity in the island city who knows the incredible weight her writing carries.
From the promos, S7N looks like a bold, dark story of a celebrity columnist who gets into a passionate relationship with a much younger struggling actor, played by newbie Amit Purohit. Raveena's power packed expressions and her screen presence lends credibility to the sinister character she portrays in this film. Directed by Sudipto Chattopadhyay, Shobhna's Seven Nights also stars Rohit Roy.
Raveena has already been honoured at the Indian Film Festival of Houston for her performance in this movie. Now you watch the trailer and tell us if the Mast mast gal is all set for a refreshingly different comeback.