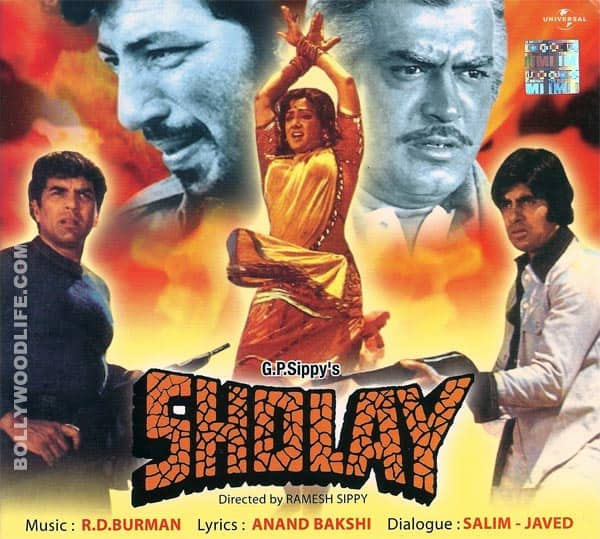 Jayanti Lal Gada to unveil the first look of the 3D version of Sholay on August 15
Thirty-eight years ago, Amitabh Bachchan and Dharmendra captured our hearts with the cult classic Sholay. It's time to relive those good old days once again. The 3D version of the Big B, Dharam paaji and Amjad Khan starrer Sholay will hit theatres in September. But the first look of the film will be out on August 15. Yes, this Independence Day will indeed be more special for all movie buffs. We hear the poster of the film will have Amitabh and Dharmendra on their favourite bike wearing 3D glasses. Now that sounds interesting!
Way back in 1975, Sholay had released on August 15, therefore Mr. Gada wants to launch the 3D avatar of the cult classic on the same day. Jayanti Lal Gada, who is bringing back Ramesh Sippy's blockbuster said, "August 15, 1975 has been etched in our memories as the most significant day of history. And we want to start our campaign from the same date."
We can't wait to watch the boisterous Jai-Veeru jodi on the silver screen that too in 3D avatar!