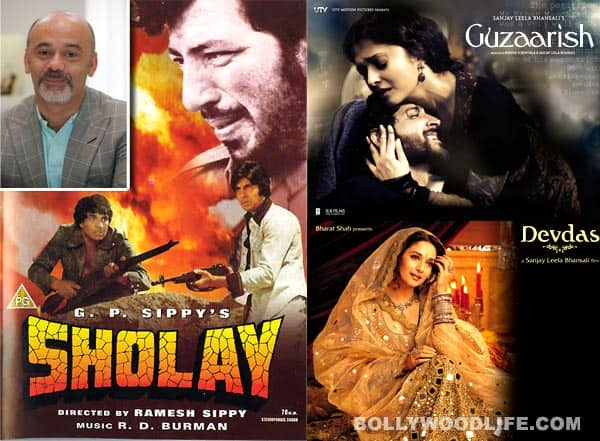 The 'King of shoes' is a self-confessed Bollywood fan. He has idolised Sridevi ever since he saw her doing the naagin dance with great sensuality and then it didn't take him long to be smitten by Shahrukh Khan's uber romantic moves

Christian Louboutin – known for using his funky mind when it comes to creating shoes – knows Hindi films like he does the back of his hand….well, almost. It seems that when he was younger the style guru was so mesmerised by the performances of veteran actors like Hema Malini and Dilip Kumar that he would talk about them non-stop in school – to the point that his friends avoided him. Louboutin isn't just into hardcore Bollywood, but also cinema that has created an impact globally – hence Devi by Satyajit Ray, a Bengali film that remains his all time favourite. And CL is also a 'Mother India' admirer. He thinks the film is an absolute classic and for calls it 'the Indian Gone With The Wind'.
And he adores Bollywood ke log as well. Malaika Arora Khan would be delighted to know that the designer thinks she looks like Goddess Parvati! There's an enthusiastic Bollywood fan that resides in the designer, and that's only because he has never liked anything that's plain and run-of-the-mill. He has always preferred  characters that are larger than life, décor that's extravagant and shoes that…well….you've seen his designs, right? That pretty much explains it all – why Mr L has a huge thing for B'town's glitzy filmy world.
The fanboy confesses shocking Sridevi on one occasion, when he took her in his arms while the two were being photographed together. But the designer is not in the least bit apologetic – he is star struck and takes immense pride in that!
Christian Louboutin's top 10 Bollywood films: