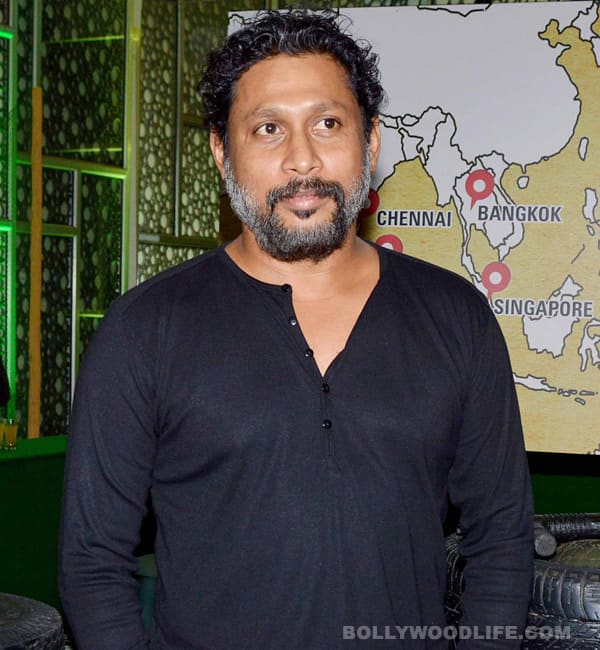 His last film Vicky Donor won the National Award. The talented director is now gearing up for his next release – Madras Cafe, an espionage action thriller starring John Abraham and Nargis Fakhri
Shoojit Sircar is one director who loves to dabble with different genres and it seems he will continue doing just that. With the sweet and path-breaking Vicky Donor sweeping most of the awards last year, expectations are quite high from the director this time too. So is he feeling the pressure? Find out what Sircar has to say about his latest film Madras Cafe, working with John Abraham once again and much more….
Yahaan, Vicky Donor and now Madras Cafe – All your films have been of different genres. So would you say that you are good at experimentation?
I can't say that I am good at experimenting, but I am a good student of experimentation. So as a student I am trying new things and Madras Cafe was a challenging film for me. In fact, not just for me, but for my whole crew. The story was very special for us. This kind of story has never been adapted on the screen and I didn't have any reference point for it. It's a real issue, against a real backdrop and making it a thriller was definitely a challenge, especially after Vicky Donor, which was a completely different genre. So it was a huge leap for me and sort of a test. But that's what I keep doing.
Vicky Donor received phenomenal response from both critics and audiences. Are you feeling the pressure of expectation with this film?
People have a lot of expectations of me, but I have no pressure as such. I just hope the audience likes it and takes it through. I want this story to be seen by people because it is very close to me and at the same time, challenging. They should experience what we have done. It's a very hardcore realistic action film… absolutely like a conspiracy thriller. We have never done a film like this before. So people will get to see real hardcore conspiracy happening around the politics of that time in the film. And it is a really big and a larger issue. Also, the audience too wants to see new stuff, new things, new genres and new milieus – if you see the trailer, you will know it has all of those things. Yes, it's obvious that people are expecting something from me, but I am just trying to tell them that Madras Cafe is not just an action film; it's a spying action thriller film. It is very real and all about an intelligence officer appointed from the army doing special operations.
With every film I have tried to come back with a new concept and in this film too the backdrop is very real. I would say John and Nargis are playing interesting characters and not hero or heroine in the film. So at the end, I am expecting that I sustain this challenge and the test that I have tried by making this film!
How different was it working with John Abraham this time around? He has produced the film and also played the lead in Madras Cafe…
We decided our roles quite clearly before the film. I was suppose to take care of the creative part in which John would not involve himself and he was told to care of marketing and distribution of the film, which I am not good at. So that way we created a very healthy and a good team. And till now this marriage has been quite successful, as there have been no conflicts – so let's see how it goes in the future.
You said that Madras Cafe will re-launch Nargis Fakhri. Does this mean Imtiaz Ali's Rockstar wasn't a proper launch pad for her?
I can't comment on that coz its Imtiaz Ali's film. But people keep asking me why I cast Nargis in the film and I just say it's the wrong question to ask. If somebody has not got good returns from one film, that doesn't mean she will be completely shunted out of the industry. No, she is an actress and she will live out of it. There are up and downs, but if she has talent, she will go through. Besides that, I have known Nargis even before she did Rockstar. I did a Ponds commercial with her and after that Imtiaz roped her in for his film. So I share a very funny relationship with her. We both have very different sense of humour. And you will find us laughing at each other always. But the point is, I was looking for a foreign war correspondent with an accent and I thought she fit the bill perfectly. In fact, initially Nargis was afraid to take up the role, but I did few readings with her and gave her references of war correspondents so that she could prepare for it. And I don't think anybody will have any complaints for Nargis after this film.
Chennai Express is releasing in the same month as Madras Cafe. Do you think the Shahrukh Khan starrer will affect yours at the box office?
I don't think so! Chennai Express is Rohit Shetty's film and Madras Café is Shoojit Sircar's film. So people already know how different the two films will be. Those who want to see Chennai Express will go and watch the film and those who want to see my film will come and watch it anyway. The good thing about today's time is that the audience has evolved a lot. There is an audience for every kind of film. So even for my film there is an audience which will come to theatres to watch the film. I am 100 percent confident about it.
Mickey Virus, which is Manish Paul's debut film, is said to similar to Vicky Donor. Have you seen the trailer?
I haven't seen it, but I have heard about it. My best wishes to the team and I hope the film works. So many Delhi films are coming, but the name sounds quite tricky and interesting. So I think it will work.
What's next after Madras Cafe?
I am doing a film with Ayushmann Khurrana and there are lot of actors and actresses with whom I have worked with in Madras Cafe, including John, Nargis and debutant Rashi Khanna. And they all are like my family now. So I will somewhere cast them against each other and then I will make a movie! (Smiles)