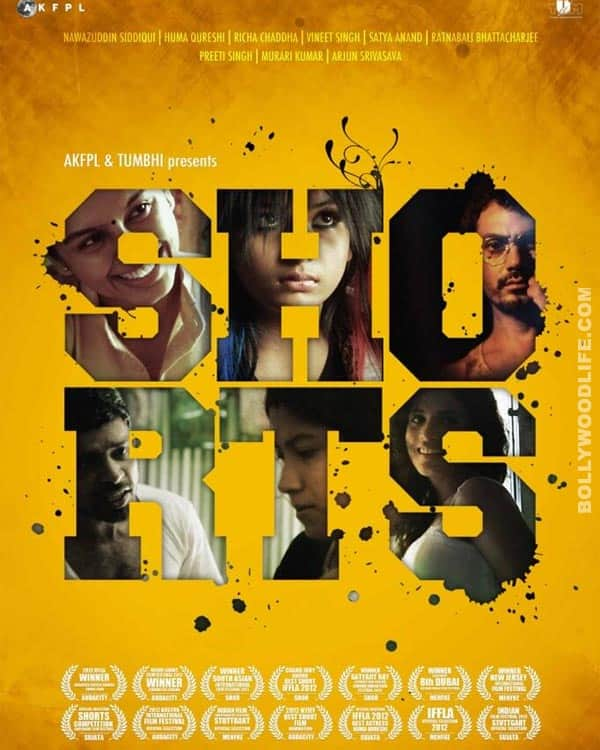 Here's a teaser of Anurag Kashyap's next production that's being helmed by five directors
This year four fine directors of B-town – Karan Johar, Zoya Akhtar, Dibakar Banerjee and Anurag Kashyap came together under one roof to make a film called Bombay Talkies to celebrate 100 years of Indian cinema. The movie received rave reviews and now Anurag Kashyap is so fascinated with the idea of collaboration that he has planned to make more movies of similar nature. The first step in that direction is Shorts. It is a compilation of short films helmed by five directors – Shlok Sharma, Siddharth Gupta, Anirban Roy, Rohit Pandey and Neeraj Ghaywan.
Co-produced by Anurag and Guneet Monga, the movie stars the Gangs of Wasseypur trio – Nawazuddin Siddiqui, Huma Qureshi and Richa Chadda. This production will also feature a bunch of new talents like Vineet Singh, Satya Anand, Ratnabali, Bhattacharee, Preeti Singh, Murari Kumar and Arjun Srivasava.
Shorts will release across India on July 12.