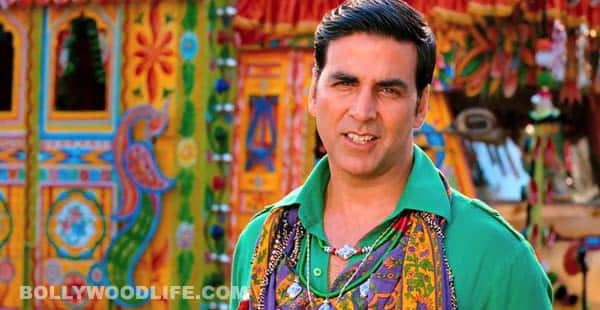 Birdies chirp that the Khiladi 786 actor has nodded in affirmation for yet another Himesh Reshammiya production. But is it true? Read on to find out!
The remake rights of Jatt & Juliet, the biggest hit in Punjabi cinema of all times, has been secured by producers Himesh Reshammiya and Rakesh Upadhyay – the team that has just released the Khiladi 786. And that's precisely why we aren't surprised that Akshay Kumar has agreed to play the lead in the Hindi adaptation of the film. The Hindi remake would be directed by Anurag Singh, who directed the Punjabi smash hit.
The all-time blockbuster of a Punjabi romance starred Diljit Dosanjh and Neeru Bajwa is the story of a rustic Punjabi guy and a sophisticated fashion designer who keep bumping into one another in Canada.
"At the moment, I wouldn't like to comment on the cast. But yes, Himesh and I are going ahead with two projects. One of them is a thriller and the other is the remake of Jatt & Juliet. The Punjabi film was also produced by Himesh and me. We'll do the remake on a much more lavish scale. But the basic plot of 'Jatt & Juliet' is so endearing it needs no embellishment in Hindi," Upadhyay said in an interview.
Press him about Akshay Kumar's presence in the remake, and Upadhyay laughs: "We've just delivered a film that has been immensely liked. So Himesh, Akshay and I would definitely not like to break the team. Like I said, until all the formalities are completed it would be unwise to talk about the casting."
"After Khiladi 786, Himesh has 10 hardbound scripts ready. We're both workaholics. We'll continue to collaborate on mass-entertainment films. We want to make the kind of films that make people smile and laugh," Rakesh said.
Hmmm, so Akshay's presence in the movie isn't confirmed yet. But tell us, BollywoodLifers – would you like to see apna Khiladi Kumar play the role of a Punjabi romeo?