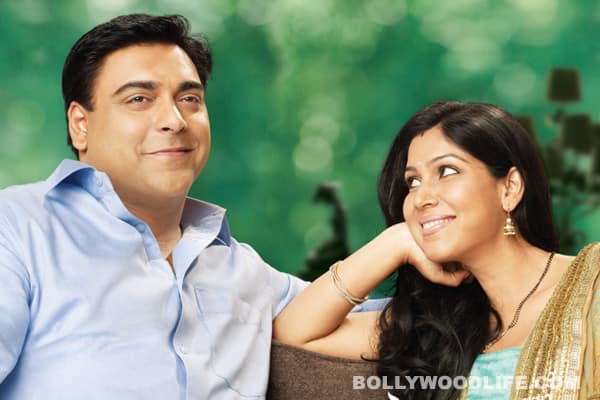 Rumours are rife that the show will jump ahead by five years
When Bade Acche Lagte Hain was launched last May, producer Ekta Kapoor claimed that it will be a different show as it is a 'mature' love story. But honestly, other than the fact that it starred senior actors as lovebirds, the show didn't really have anything new. We hear that now it just might be on the road to becoming even more clichéd. Buzz is that Bade Acche Lagte Hain might leap forward by four to five years. There has been no official confirmation but there has been no official denial either. That's why we think the production team and the channel guys deliberately spread this rumour so they could gauge audience reaction and then decide whether they should go ahead with the leap. All you Ram – Priya fans reading this, there is still a possibility that the creative team will actually consider your opinion. What do you think?
Regular viewers will know that the story has reached a flashpoint as far as Ram and Priya's relationship is concerned. Ram refuses to believe the sad truth about his stepmother Niharika and is unaware that she is using her own daughter to break his marriage. Once Ram and Priya break up, the leap might occur. Buzz also doing the rounds is that Priya is actually pregnant (courtesy the consummation that the entire nation witnessed) and Ram will find that out only after the leap. However, the news about the possibility of a leap has not gone down well with viewers. Fans have taken to various social networking sites to voice their disapproval regarding the leap. Are you one such fan too? Do you want the leap to occur? Tell us!