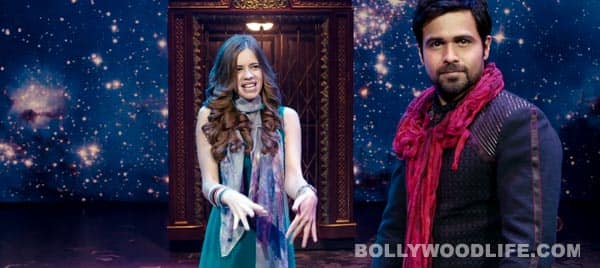 Ekta Kapoor's forthcoming release faces trouble as a Kolkata based social activist has filed a complaint against the movie for allegedly promoting witchcraft
Ekta Kapoor has invited trouble for herself. The TV queen who is all set with her upcoming production Ek Thi Daayan– starring Emraan Hashmi, Huma Qureshi, Kalki Koechlin and Konkona Sen Sharma – has courted a major controversy by inviting self-proclaimed Wiccan priestess, author and social activist Ipsita Roy Chakraverti for the promotional campaign of the movie. The strategy to promote the movie through a lady who practices such supernatural skills has now backfired. Not only has Ipsita taken offense to the way witches are shown in the film, but she has also met President Pranab Mukherjee to stop the screening of the horror flick.
The social activist believes that this film portrays witches in a bad light, and it may lead to further witch hunts which are already rife in our rural areas and promote violence against women. "I met the President at 7.15 pm at Rashtrapati Bhawan on Tuesday with my petition. I explained to him why such a film should not be released in India. I reasoned that the portrayal of witches in the film supports the age-old prejudice of burning women after branding them as witches," said Ipsita in an interview to a daily.
We hear she has even convinced the President to refer the matter to the National Commission for Women's chief, Mamta Sharma.
Now Ekta must really be regretting her role as a gracious host. But tell us what you think peeps -Should movies be watched just as a work of fiction or you think they can influence the minds and promote violence? What is your take on the issue, BollywoodLifers?