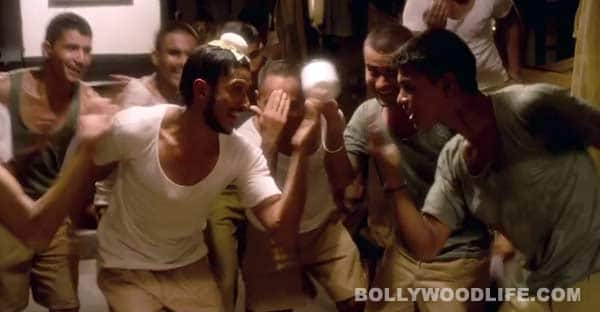 A right-wing Hindu organisation demanded the removal of a song from Rakeysh Omprakash Mehra's biopic on Milkha Singh
You must have liked Farhan Akhtar doing a jig on the popular Havan karenge tune in Rakeysh Omprakash Mehra's widely acclaimed movie Bhaag Milkha Bhaag. But a right-wing Hindu organisation has problem with the lyrics of the song. Hindu Janajagruti Samiti (HJS) has objected to the number, saying that the term havan is considered sacred in Hinduism and the song is trying to make fun of the holy practice.
The memorandum submitted to Chief Minister of Goa, Manohar Parrikar demands that the song should be dropped from the film. HJS claims that the decision to make the film tax-free is like rubbing salt on the wounds of the majority community. Promoting the movie with the denigratory song means indirect encouragement by the government to defame Hindu religion at the cost of exchequer, reads the complaint.
We at BollywoodLife think that the song is fun and nowhere does it try to make fun of any religion. What is also surprising is that instead of focusing their attention on grave issues the country is dealing with or engaging themselves in some good work, why do these organisations create controversies over something like Farhan Akhtar dancing to the tune of Havan karenge? Aren't these just cheap publicity stunts to garner political mileage and the much needed news space? Tell us what do you think BollywoodLifers?