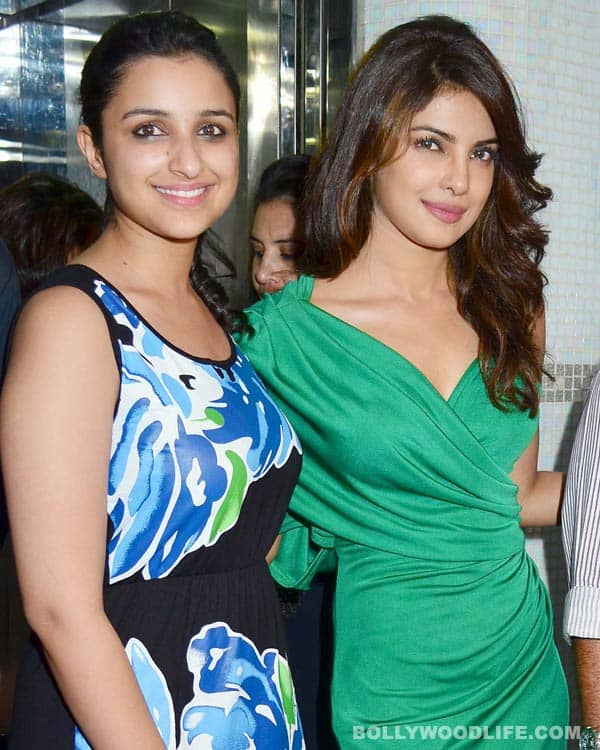 Just when we started to like the Ishaqzaade babe's simple style and the way she carries herself, Parineeti disappointed us big time by committing an array of fashion blunders
From wearing a hideous full-length turquoise gown for Karan Johar's birthday bash to opting for a cellulite accentuating dress for Priyanka Chopra's party – Parineeti's fashion sense seems to be deteriorating with every passing day. Although most people jump at the thought of getting decked up for a filmi event, Pari seems to quite moody when it comes to dressing up. We were quite surprised that junior PC chose a plain floral dress at a do organised by her sister Priyanka Chopra to celebrate the success of Ishaqzaade. Considering the party was thrown for Parineeti, don't you think she should have had taken some effort to spruce up, style-wise? Well, seems like the babe wasn't in a mood to be the cynosure of all eyes!
Parineeti has been boasting about how her star sister has always advised her to be herself and work hard, but we think PC should have also given Pari some pearls of wisdom on style! Guess Pari needs to learn quickly that B-town is not just about acting – there's a lot more one has to do to sustain in the glamour world. We suggest PC gives her little sister a crash course in style 'coz honesty we can't endure Pari's horrid style statements anymore.