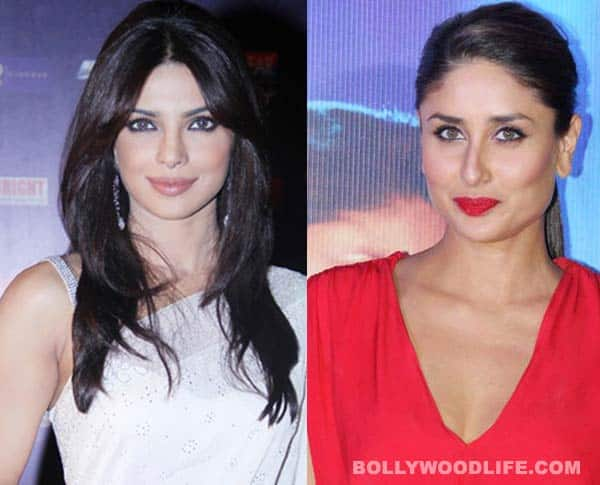 Buzz is that the Heroine actor recently floored the cast and crew of Madhur Bhandarkar's upcoming movie with her conversational skills in the Maharashtrian language
The oh-so-glamorous Kareena Kapoor surprised those present on the sets of her upcoming movie Heroine by speaking in fluent Marathi. "When Bebo learned that most of the unit guys were Maharashtrians, she conversed with them in Marathi. In fact, her fluent Marathi took even Madhur by surprise. During the shoot, Madhur and Kareena would talk in Marathi and it used to be fun listening to them," a birdie revealed. Whoa! Now that's some news, isn't it?
But it reminds us of the jungli billi of B-town, Priyanka Chopra who, after playing the Marathi mulgi in Kaminey and Agneepath, has grown so interested in the language that she plans to take some serious Marathi lessons soon.
So when not busy juggling her marriage dates and avoiding questions about weddings from the media, would Bebo be interested in tutoring her current BFF Piggy Chops in the language of aamchi Mumbai? Now that would be such an interesting class to eyes-drop on, no? Wink, wink.