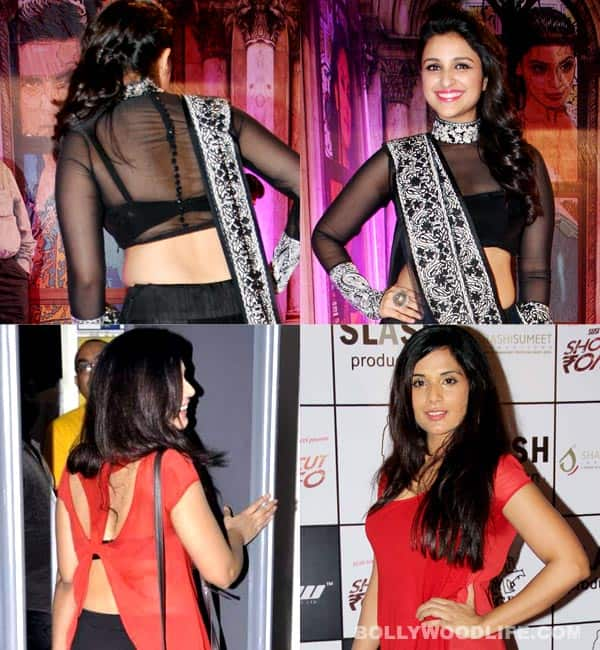 We spotted these two babes displaying their hot backs in stylishly revealing outfits. But did they really need to wear a bra underneath?
Richa Chadda was seen at her stylish best in waxed pants and a red top with a super sexy back. But we felt the babe ruined the charm of the creation by wearing a black bra inside. That thing peeping out from behind is spoiling the cool pattern of the back. And we also feel that our Gangs of Wasseypur chick needs to shed some of those kilos before being able to do some serious style justice to the super-tight leg hugging pants. And suddenly that waxed statement conjures up images of Priyanka Chopra, who has worn these kinda shiny pants on numerous occasions.
And when we talk about PC, how could choti behen Parineeti Chopra lag behind! Pari was the victim of the same faux pas as Richa Chadda. She was seen getting all feminine in a pretty lehenga choli. And just when we were staring to love the delicious transparent back, our eyes were dragged to the bra straps – totally jarring with the pretty netted back design. Pari and Richa, care to get a tad adventurous the next time around and leave that bra to languish in your closet…?