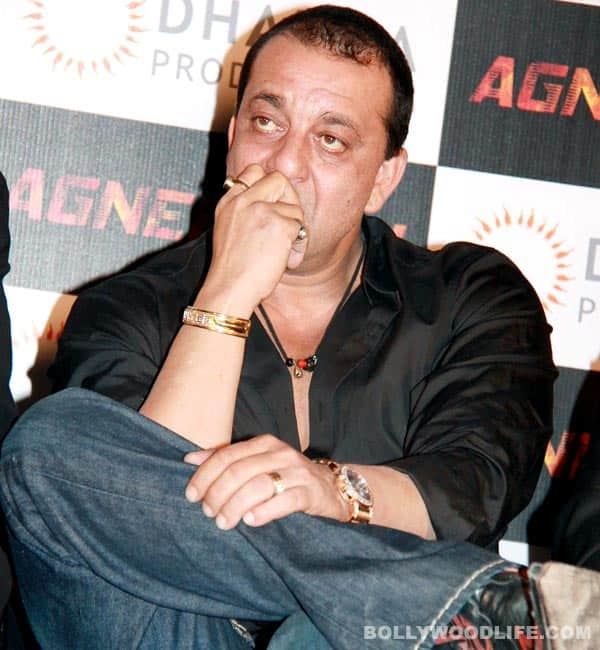 Bringing to life Mahatma Gandhi's values on the big screen is an act of redemption, or so many believe, demanding freedom for the beleaguered Sanjay Dutt. But is it?
When everyone from B-town is cheering loudly for their very own Sanju baba, mooting his bada dil and goodness quotient, others are holding havans and doing endless pujas to make sure that God gives Sanjay Dutt the freedom they think he deserves. But even as we respect everyone's opinion, we have to ask a very valid question: Should Sanjay be given relief from his 5-year jail term because of his onscreen image as the Mahatma Gandhi-loving Munnabhai avatar in Lage Raho Munna Bhai, or just because he has 'suffered enough' over the past so many years?
In the eyes of the law, all individuals are equal (or should be). Which means Dutt should be punished just like anyone else who has committed a crime, even if he is a much-loved celebrity. But according to Justice Markandey Katju, Chairman of the Press Council of India and former Judge of the Supreme Court of India, Sanjay should be considered not guilty and thus escape his sentence of five years in prison just because:
It has been 20 years since the bomb blasts and Sanjay has already suffered a great deal.
Really? How? By making court appearances and asking for permission every now and then to go abroad for shoots and personal visits? Since when do professional assignments and holidays become a matter of national importance? Sanjay was condemned for a crime and therefore was only following the rules like any individual in his situation must.
Sanjay has already spent 18 months in jail and now has a family to look after.
Should anyone who commits a crime be allowed to ask for freedom simply because they have a family to look after?
Sanjay's father Sunil Dutt was a good person, his mother Nargis was a good person.
Does this mean their son becomes less of a criminal? If pedigree determines fate, all wrong-doers must be given a second chance. After all, even a murderer can have a virtuous mother and father, no!