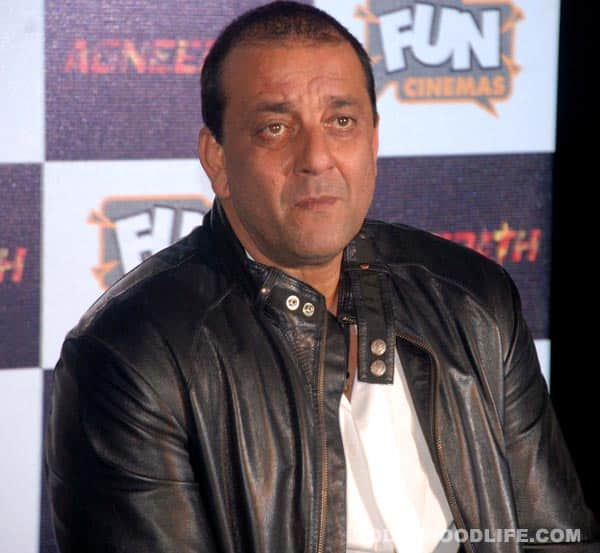 Although the Munnabhai star has made it clear that he won't be applying for a mercy plea, the question remains whether the public thinks he should be forgiven or should Sanju abide by the law and serve his remaining sentence
Last week as Sanjay Dutt was sentenced to five years in prison by the Supreme Court, many couldn't believe their ears. Most people thought that Dutt had faced enough ordeal in the last 20 years, and that to languish in jail afgain for another three and a half years was unfair. Meanwhile, an equal number of people believe, and rightly so, that Dutt is not above the law. They also say that that he has been let off leniently, and while the co-accused in the same case were charged with a much stricter TADA act, Sanjay was charged under the Arms Act that held a lighter punishment.
Just when it looked like there was no end in sight for Dutt's troubles, the murmurs of appealing for pardon began. Markandey Katju, former Chief Justice of the Supreme Court, was the first who suggested that Dutt be pardoned. He made a fervent appeal to the Governor of Maharashtra and even invoked the infamous Nanavati case where Naval officer KM Nanavati was pardoned by the then governor Vijay Lakshmi Pandit because his crime was considered to be committed in the heat of the moment.
Prominent advocate Prashant Bhushan too came to Dutt's defence and claimed that his actions were justified since Sanjay had received threatening phone calls and was constantly living in fear of a riotous mob attacking him and his family. Since possessing an automatic weapon would be considered a natural response to such a threat, his actions should be seen in a different light.
Yet, people have also said it is unfair if Dutt were to be pardoned only for being a popular celebrity, since anyone who takes the law in their own hands is liable for punishment. However, Dutt silenced his detractors as he went ahead and said that he wouldn't be applying for a mercy plea and will face the consequences of his actions and go to jail. It's even possible that his stature has risen as a person who doesn't want to depend upon the kindness of strangers.
Now, as a broken Sanjay Dutt rushes from set to set, looking to complete as many projects as he can before he surrenders by April 18, the question that remains is whether Dutt has redeemed himself in the public eye. And if he has, does he deserve to be pardoned? Or not?
Go ahead and let us know if you think Sanjay Dutt has paid for his troubles and that the good outweighs the ugly in his case, or the man ultimately has to pay a price for something that is unforgettable, if not unforgivable?