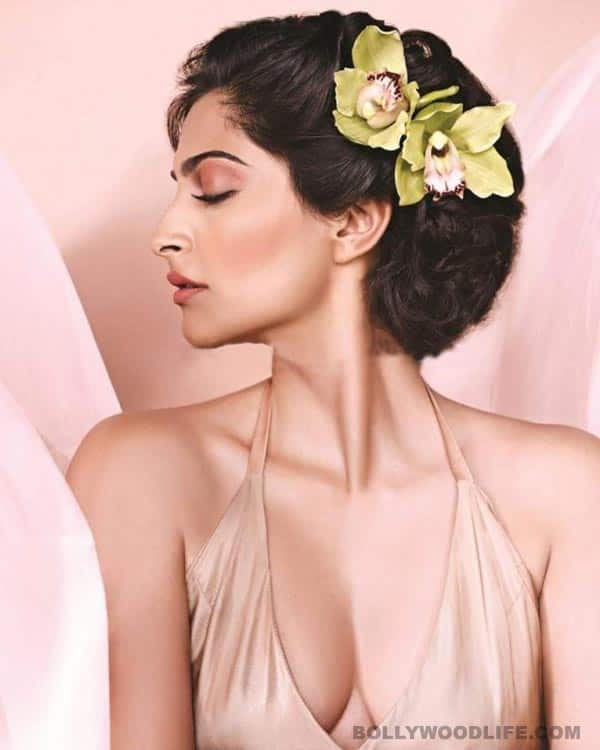 skip advertisement
At the 66th Cannes International Film Festival the style diva will be showing off L'Oreal's sunset look inspired by Bollywood through the years
Just like everyone else, we are curious to know what style queen Sonam Kapoor will wear at the 66thCannes International Film Festival. Although the babe is making sure that the mystery clouding the images of her exclusive Cannes couture remains intact, she made sure to crack the door open for us…well…just a bit. She revealed that she will be wearing at least one Indian outfit at the prestigious do. And there are six options from the sunset collection of L'Oreal, of which she might sport two of the looks on the red carpet.
So the makeup and hair are almost decided; let's see now if Ms K sticks to any of these looks. The Bhaag Milkha Bhaag babe recently shot for L'Oreal and we must say SK carries some of these vibrant shades beautifully. Very model like, very diva-ish, the lady knows her makeup, her style and how she has to present herself in front of the camera.
Our personal favourites: The wing-tip eye liner and the wacky coiled ear cuff make a lethal combo. If she's planning to wear a very futuristic sort of a gown, this look will just be perfect. The rose pink lipstick, the silvery eye shadow and flower accessories on the hair work only if she's going to wear a nice, sophisticated saree. The electric blue eye makeup energises us completely. It's like a flash of colour that sweeps you off your feet. It will look great with a vibrant blue strapless gown. And the dangling gold earrings are jaw-dropping. The paparazzi will go berserk if she settles for something like this.
Do let us know which is your favourite look and why..we are waiting!