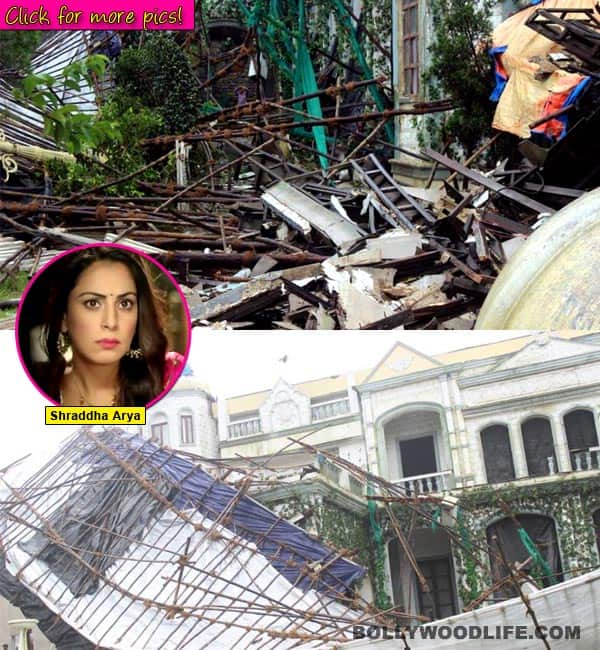 skip advertisement
It's a sad and happy day for Shashi-Sumeet Productions
The heavy downpour all weekend affected Tumhari Pakhi's set in Filmcity, Goregaon.
Apparently, the front portion of the set came crashing down due to the heavy downpour; luckily no one was injured in the mishap.
Stories suggest that Varun Badola, who is replacing Iqbal Khan in Tumhari Pakhi, was shooting his entry on Saturday. He had packed up and just left from the sets when the incident occurred. The crew members had also just come out of the set when the set fell. The people caught inside were rescued before any more accidents.
The production house has incurred a huge financial loss and is now on a double to rebuild the set of Shraddha Arya's show.
While this is bad news, Shashi-Sumeet Productions also have a reason to celebrate – their Star Plus show, Diya Aur Baati Hum just completed the 800th episode.
We hope the production house gets back in the groove soon and congratulate them on the success of the Star Plus show. What mixed feelings!