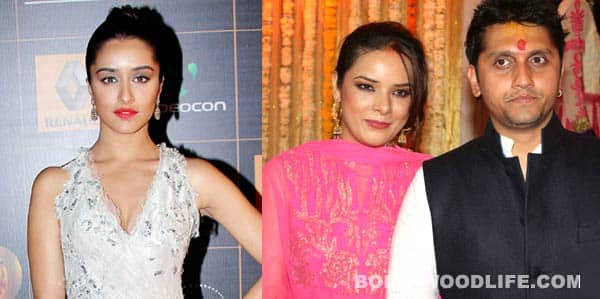 Gossip mills have been churning out rumours about Mohit's wife Udita Goswami not being happy about her hubby's close friendship with the Kapoor gal
Shraddha Kapoor and filmmaker Mohit Suri took the film industry by storm when they worked together in Aashiqui 2, which also starred Aditya Roy Kapur. And now both Shraddha and Mohit have joined hands again for Ek Villain, which features Sidharth Malhotra. While, Shraddha bagged her first hit in Bollywood, it also strengthened her bond with director. And soon rumour mills stated that the Mohit and his heroine were an item, which caused discord in his marital life.
It was reported that Shraddha and Mohit's 'close friendship' didn't go down to well with the latter's wife Udita Goswami. There were also reports about Udita installing cameras in her hubby's office to catch him and the Aashiqui 2 babe.
However, the Awaarapan director has now come out in open and vehemently denied all these rumours. In an interview to a tabloid, Suri rubbished these reports and said, "You can visit my office and see for yourself that there are no cameras there. This rumour started just before Udita and I were flying out to Bangkok to bring in our first wedding anniversary. We laughed about it. I think they got the director wrong, I was mistaken for someone else. Udita and I are happy together. We're planning a family, thinking of buying a new house. In fact, since Ek Villain is my first film with an out side banner, there were times when I was lonely and Udita was my support. She's been with me on every outdoor shoot, it's been one long honeymoon," he said.
Ask him about all those reports that stated Shraddha as his latest muse, and he says, "My muse? Now where did that come from? Shraddha is more like a boyfriend, a guy buddy I can call in the middle of the night."
Well, all said and done. We just hope that all is good in Mohit and Udita's shaadi-shudaa life. As for Shraddha, we are certain a home-breaker tag is something this petite babe wouldn't wanna hamper her newly started career with, right BollywoodLifers?