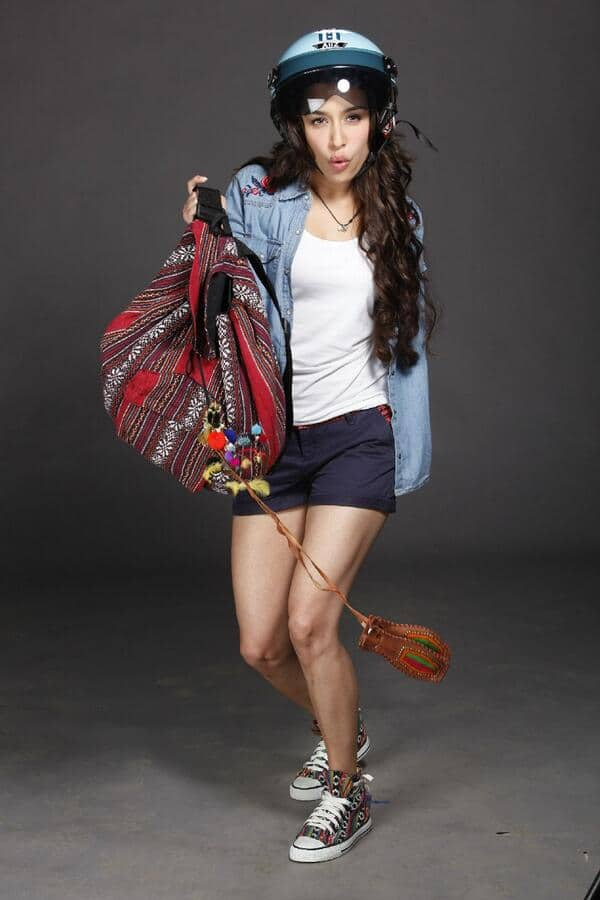 The actor's daddy Shakti Kapoor broke the news to her about the film making a 100 crore while they were working out at a gym
Aashiqui 2 was a blockbuster, but it is Ek Villain (EV) that has given Shraddha Kapoor an entry to the elite `100-crore club. Both were films directed by Mohit Suri. While actors like Kareena Kapoor Khan, Katrina Kaif and Priyanka Chopra took almost a decade to get a film that reached the magic figure, Shraddha, is amongst the youngest newbies (after Alia Bhatt in 2 States to cross the mark. Here she talks about success, expectations and keeping it real.
EV is your first `100-crore film. Did you ever think it would cross that milestone?
I was hoping it would, considering the way people reacted to the promos. People were saying, "Yaar, yeh toh ?100 cr karegi". When you hear so much of that around you, your expectations rise too. Also, frankly, I had a strong feeling, based on the script, that the movie would do well. I want to add that I keep telling myself never to have high expectations, in my films and in life in general. I hope for the best and let it be.
Actors like Parineeti Chopra don't have a `100-crore film yet.
Woo hoo! Sorry! But I am so excited and really happy that I have got a `100-crore film! A couple of years ago, when I was starting Aashiqui 2, my way of thinking was very different compared to what it is now. Then it was like, 'I hope I get a film'. I was dying for an opportunity to work in a good film. Now I just want to work hard with every opportunity.
When did you hear that your film had hit the sau-crore mark?
I heard it first from my beloved father (Shakti Kapoor). He is so proud of my success! In fact, baaps (as she affectionately calls her father) is the one who's constantly looking out for me. I had told him to let me know when EV would cross the `100-crore mark. He would keep track of the business figures. I was busy with rehearsals for ABCD2. It was great to get to hear it from him first. We were both working out in the gym so we shared the news with a nice, sweaty hug.
Ek Villain is your second hit film with Mohit Suri. Is he lucky for you?
I love him so much. I owe Mohit everything — I owe him every tiny bit of my success. A director has to have an insane amount of confidence in what he's doing. Only a handful can carry out their vision. Mohit has all of that and more. I have been cast, re-cast and not been a part of a film due to various reasons. But once Mohit decides on something, he stands by it. He is a one-in-a-million kind of a guy.
You come from a musically-inclined family…
My mom is a brilliant singer. She sounds like a younger version of Lataji (who is also our grand maushi). Recently, Meena atya called up my mom to say that Lataji really liked my song (Galliyan). And to think it happened so suddenly!
First EV and now, Haider. How did you get picked to sing?
Though I haven't trained as a singer, I have harboured the dream from a young age of being able to sing in one of my films. I am happy that Mohit listened to my request during Aashiqui 2 and gave me a chance to fulfill my dream with Galliyan. One day, Mohit just called and said that I was to record the song the day after. There was no time to even rehearse or train for it. We recorded the song in just two-and-a-half hours! It's wonderful that Vishal heard it and asked me to record a song for Haider.
Besides ABCD2, you haven't signed any films. Being choosy?
I am being patient. Though I am getting many offers I decided that, this time around, I am going to be a little patient. It is very important for me to do interesting roles so I will wait a little. If you have noticed I am not doing the typical song-and-dance number in my films. After ABCD2, I am not in a hurry to sign a film. My heart has to want to be a part of it, so I am just going to hold on for a little while longer. I want a little bit of everything — a good banner, strong content, good cast and a good director. It all depends on where you are in life at that point and where your life takes you. Right now, all I need to be is be patient till something very special — roles and films that encapsulate everything — come along.
ABCD 2 is all about dancing. You have proved yourself as an actress and singer. Can you match the pace of your lead actor Varun Dhawan's dancing skills?
Incidentally, I play a professional dancer in the film. I can't rate myself as a dancer. All I know is that I love dancing. I have an insane, crazy love for dance! Right now, we are rehearsing for the film and I'm loving every minute of it. In ABCD 2, the real stars are the dancers and Varun and I have to really match up to them. They are phenomenal — just their energy, vibe and team spirit is amazing. We are having a blast at the rehearsals. I am also getting a chance to converse in Marathi and it's a lot of fun. I have the love of dance and the will and want to become good at it, so I will.
With success, comes expectations. Comment.
It's scary. One moment, you are riding really high… the next, if your film doesn't do well, you are suddenly not wanted or are not as hot anymore. The reality of it hits home more so now, because there are so many more faces. Nobody is indispensable so it is that much more important now for everybody to understand the power of that particular Friday. Having said that, I must add that, I take box-office success and failure a little philosophically. What goes up must come down, everything in life is transient, one shouldn't take the ups and downs so seriously and live in the moment. I guess this comes from the fact that my first film wasn't successful so I had the best foundation. I feel fairly balanced as a person. Of course, that doesn't mean I am not celebrating my success! (laughs)