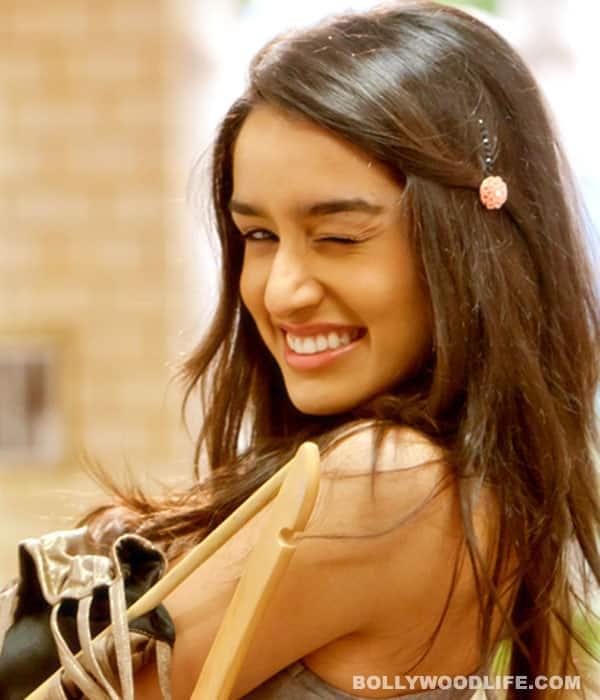 Li'l Miss Kapoor will next be seen in the sequel to Aashiqui instead of a movie called Aurangzeb. But did she make the right choice?
Shakti Kapoor's darling daughter debuted with Yash Raj Films' Luv Ka The End. And watching Shraddha Kapoor perform in the movie definitely made one think that it's the 'the end' of the babe's acting career because the movie bombed at the box office. What's more, this was one of the three movies promised to Shraddha in the YRF contract. So post LKTE, the babe sat twiddling her thumbs waiting for her next movie with the banner to materialise.
Two years down the line, the promised movie still hadn't made an appearance. But Shraddha received a call from Mahesh Bhatt offering her the lead role in the sequel to Aashiqui. So going by the old saying – a bird in hand is worth two in the bush, Shraddha nodded in affirmation. Little did she know that she will soon find herself in a tight spot because shortly after that YRF offered her the next movie (finally!) titled Aurangzeb opposite Arjun Kapoor. But looks like the Kapoor girl had already made up her mind on doing Aashiqui 2. And so, she refrained from allotting any dates to the Arjun Kapoor movie. Tch tch!
Obviously, YRF productions was miffed and asked Shraddha to leave. And while the babe chose to remain mum over the matter, the YRF spokesperson said, "Shraddha was not a part of Aurangzeb and she has parted ways amicably as we had no films to offer her at this stage." Sigh!
Dear Shraddha, while it was a good decision to go ahead with Mahesh Bhatt's Aashiqui rather than sitting and waiting for the YRF movie to come through, we hope your gutsy attitude doesn't mar whatever amount of success lies in store for you. Fingers crossed!