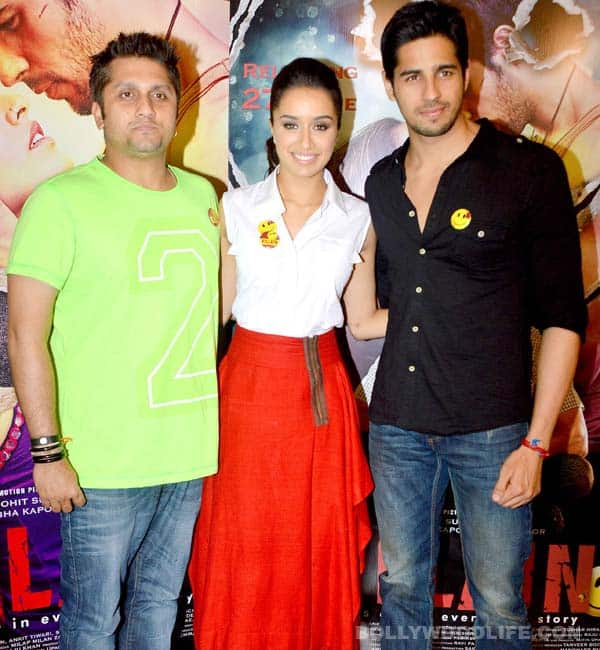 The actor will celebrate Ek Villain's release with her director
Ek Villain has finally hit the theatres and Shraddha Kapoor is excited as well as nervous with the film's release. However, before all the hoopla around this film suffices, this bubbly actor wants to thank her director Mohit Suri for offering her two fantastic roles Aarohi (Aashiqui 2) and Aisha (Ek Villain) in her filmi career.
The actor says the first person she would want to celebrate the success of Ek Villain will be Mohit Suri and not her co-star Sidharth Malhotra. Earlier, there were rumors of growing chemistry between Mohit and Shraddha. Hope with this news those rumours doesn't resurface again.
Shraddha rose to fame after Aashiqui 2 and now with the release of Ek Villain, Shraddha is hoping for a positive feedback. A source close to the petite actor said, "Fans had started addressing Shraddha by her screen name, Arohi from Aashiqui 2. Even her character in Ek Villain, Aisha is a very lovable, full of life and positive character. She has been getting a lot of positive feedback on it. As the film releases today, she is very nervous at the same time excited."
Hope the actor's excitement continues and she gets a good response for her role in Ek Villain!