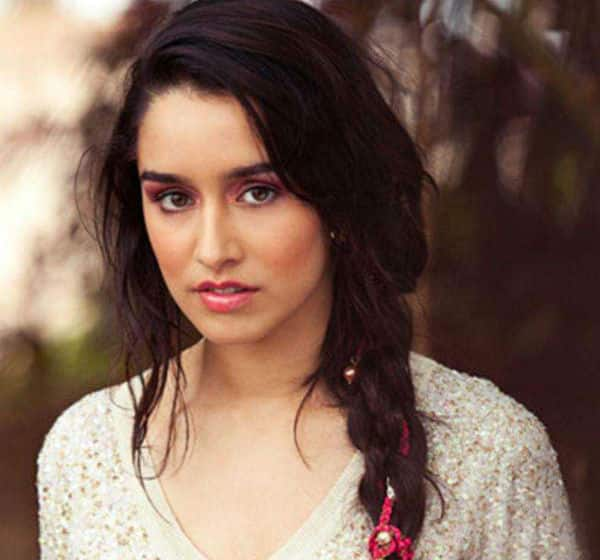 The Ek Villain actor wants to stay mum on her recent tiff with the paparazzi
As many of you might already know, Shraddha Kapoor landed herself in the bad books of the media with her high handed behaviour. So, the newbie of Bollywood got a cold shoulder from the shutterbugs who refused to click her and even imposed a ban on her. Such was the aftermath of Ms Kapoor's attitude that despite being at the promotional events of Ek Villain, she wasn't spotted in any of the media picture galleries. With the photographers repeatedly turning their back on the actor, father Shakti Kapoor was heard telling how his l'il girl was misunderstood by the press.
So, at the trailer launch of her upcoming film, Haider, with Shahid Kapoor, the Aashiqui 2 babe was quizzed about this ban and she chose to play it safe and not answer at all. Strangely the actor admitted that she was waiting for this question to pop-up. Well, if she already knew about it, we wonder why the gal had not prepared an answer.
Well, Shraddha might be wanting to stay mum on this, but for how long? Don't we all remember how a great actor and industry stalwart like Amitabh Bachchan too coaxed the angry press who had once banned him long long time ago. Looks like Ms Kapoor hasn't learned her lessons well or at least as yet. May be the petite babe feels like  star already. After all don't we all know how Shraddha is known for getting on wrong side of people? Not so long ago she had turned down a film opposite Abhishek Bachchan and John Abraham, stating she wanted to work with heroes her age We wonder, where will Shakti's daughter's attitude land her…
BollywoodLifers, do you think that Shraddha Kapoor needs an attitude adjustment?