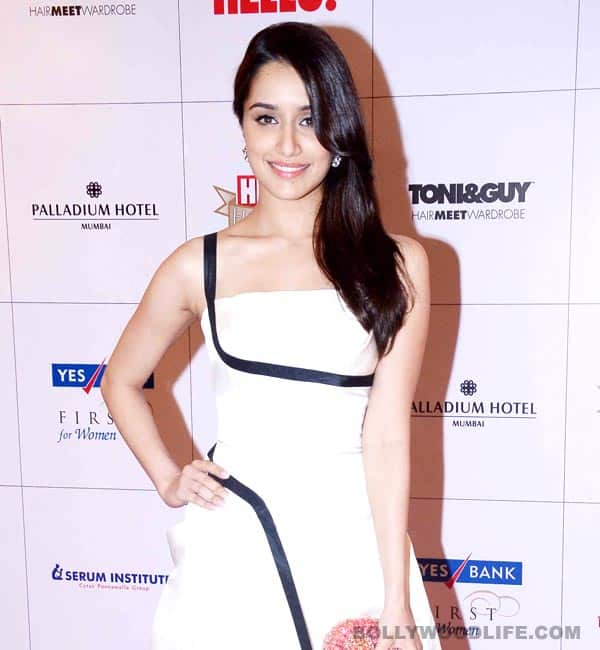 The Aashiqui 2 babe got upset over a hotel room and started throwing tantrums on the sets of Vishal Bhardwaj's next
Shraddha Kapoor was recently shooting in Kashmir along with Shahid Kapoor, Tabu, Irrfan Khan and Kay Kay Menon for Vishal Bhardwaj's Haider. And things were going smooth until the Kapoor lass found out that the entire cast was given a suite except for her. Apparently, the young babe also demanded a suite in the five star hotel where everybody was put up and refused to stay in the room booked for her. In fact, we have learnt the production-in-charge even tried to make her understand that the hotel was full and hence they couldn't get her a suite but Shraddha didn't budge. Finally, Shakti Kapoor's beti was shifted to another five-star hotel where she stayed in a suite. Instead of being happy, Sasha's co-star cribbed about being treated unfairly the next day on the sets. Now that's too missy, isn't it peeps?
"A couple of days later however when a suite was available, Shraddha was shifted back to the earlier hotel where the rest of the unit was put up. After this, she was happy" said a source. While Shraddha's spokesperson has denied the whole episode and so has director Vishal Bhardwaj, we know there is no smoke without fire, right Bollywoodlifers?
As for the leading lady of Haider, all we can say is – you'll be treated like a star when you become one! So earn it gal, don't demand!