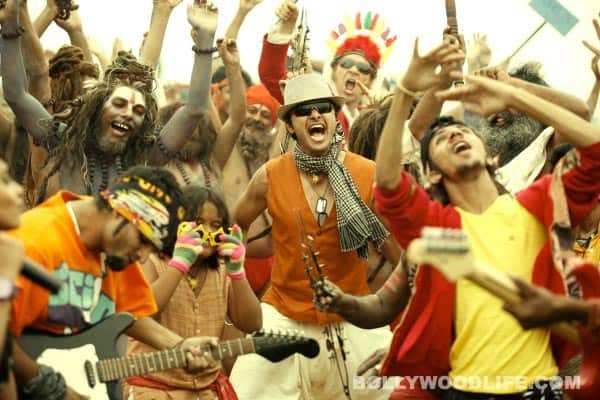 It's an ancient lingo the actor uses in Shirish Kunder's alien drama. Guess who invented it?
Among all the bizarre things in Joker, one aspect is that Shreyas Talpade's character Babaan doesn't have any dialogues in the film. Is it similar to Tusshar Kapoor's mute avatars in the Golmaal series then? Not really, says the Housefull 2 actor. Unlike his Golmaal 3 co-star's role, Shreyas has a unique way of communicating.
He converses in a gibberish lingo called Galagoozi! Don't bother googling about the language, coz you won't find anything about it in the virtual world. Galagoozi is an ancient language invented by Shreyas's wife, Dipti, for Joker. In an interview the talented actor says, "Since I didn't have any dialogues in Joker, I kept pestering Shirish to come up with a unique way of communicating for me. Then one day my wife invented Galagoozi as an ancient language of Paglapur (the unidentified village in the film)."
Ask him how his wife made up a fake language and he says, "In real life my wife and I communicate in gibberish words when we don't want people around us to understand," says he. But now won't their secret parlance become public through Joker? Shreyas laughs and says, "Even after watching the movie no one will understand Dipti and my conversations!"
As long as their secret language adds fun to the film we don't really mind. Right, na?