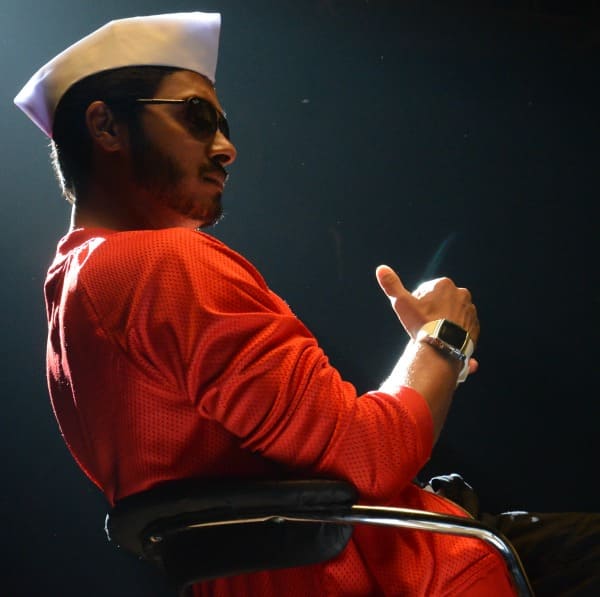 Actor-turned-producer Shreyas Talpade talks about his first solo Marathi home production
Shreyas Talpade's first solo Marathi home production Poshter Boyz releases on August 1. The actor-turned-producer is extremely excited with this new venture. The actor has handed over the reins of the movie to his wife Deepti.
So when and how did you get bitten by the production bug?
It happened in 2008, when I was approached by Subhash Ghai, who wanted me to co-produce a Marathi film with him. I told him that I am an actor and have no idea about the business of films. He then told me that he will give me all kind of support in respect to the infrastructure and everything, and I just needed to execute things. When I finally finished the project, I was totally fascinated with the whole idea and that's when I decided that this will not be a one off thing. After this, many more offers came my way. It was also during this time that media started writing things about me that I am taking production as full time, and will not be seen acting in films, which kind of shook me a bit. I thought I needed a break, so the production took a backseat.
How did Poshter Boyz happen?
One day Sameer Patil (director) came to meet me and told me about this particular script, I told him that I won't be able to take up the project but asked him to tell me about the story anyway. He narrated in one line how these three people one day suddenly appear on a vasectomy poster, which got me excited. I thought this is it! This is the kind of story that I had been looking for. The film is basically about these three men who come from different backgrounds and age groups. One fine day, they wake to find out they have become poster boys of government's vasectomy posters without their permission. How they react to it, how people around them react to the whole thing, their turmoil in life, and how they prove themselves that they are the victims, has all been shot in a very humourous and catchy manner. The first theatrical of the film is out and we are keeping our fingers crossed.
How do you distinguish acting and production?
Production is something I fortunately got pushed into. After the success of Sanai Chaughade, my wife Deepti and I decided that production is something we want to do. I wanted to do things my way without being answerable to anyone. It's different when you are an actor, where we sometimes do films for friends or due to close relations, but production is a different ball game altogether. Not that I am a dictator there, but in production you can see your own vision taking a shape.
Bollywood or Marathi films?
The only big thing that differentiates the two industries is the budget. There is no dearth of talent or content, in either of the industries. Though Maharashtra is a limited market, being the only market for Marathi films, the budgets also differ. Like Bollywood follows Hollywood for ideas and execution techniques, Marathi industry follows Bollywood in the same way. We have the content, but how to execute it, remains a big challenge with limited resources. I have been a part of both industry, so it's difficult to like one more than the other. But at the same time, I feel that the Marathi industry has a lot of calibre and will get only stronger in the coming years.
Tell us about your upcoming films
You will soon see me in another humour-laced entertainer called Wah Taj, which will release sometime in September this year. It's about a guy from a village in Maharashtra who lands up in Agra and goes on telling everyone that the land on which Taj Mahal was built belongs to his family. I am getting great feedback about the film already, and waiting for it to come out soon.
Story Source: Heena Grover Menon / DNA