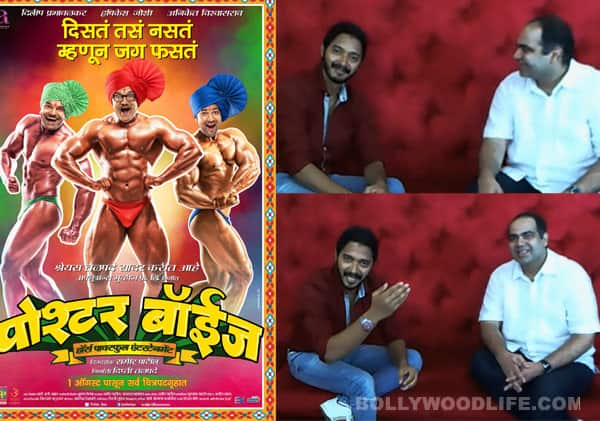 The Iqbal actor uses the online tool to promote his forthcoming venture and to interact directly with target audience
After showcasing his acting prowess by portraying a range of characters in a variety of movies in different genres Shreyas Talpade is wearing the hat of a producer. The newly- minted producer is excited about the innovative way in which he is promoting his Marathi venture Poshter Boyz. Directed by Sameer Patil the story of this movie revolves around three ordinary men- played by Dilip Prabhavalkar, Aniket Vishwasrao and Hrishikesh Joshi- who find their pictures on a poster promoting vasectomy and how that error changes their lives forever!
Interestingly, Shreyas is not only using YouTube as an effective medium to garner attention, but he is also excited about the response he is getting to a promotional tactic that's absolutely new to Marathi filmdom. Shreyas uses Google Hangout to connect with his target audience. Apart from answering a string of questions on the movie's theatrical trailer and his decision to turn producer Shreyas also spoke at length about the music of the movie.
The 38-year-old is excited about a track in the film that has a a fusion of a romantic melody, Lavani and a Bhajan all blended in the same track. Another key highlight is a promotional track which features the actor-turned-producer himself!
Watch Shreyas talk about his movie and how he is using technology to help spread word about the same in what can be called a smart techno move for movie promotion. Take a look!