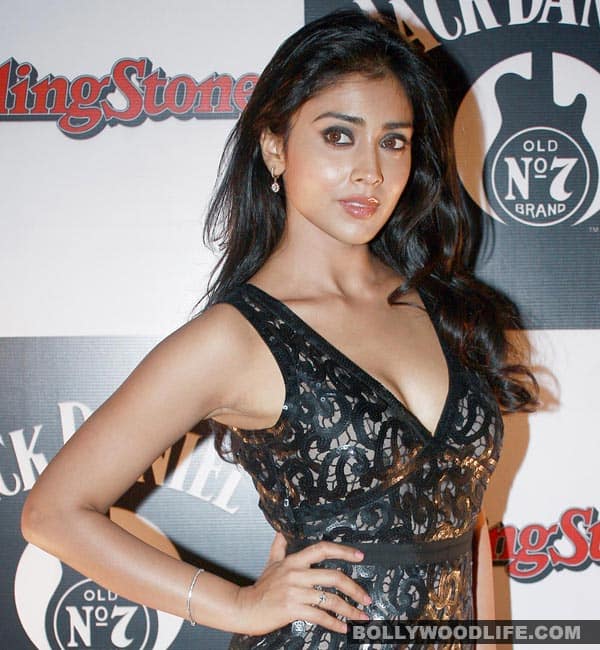 Why is southern belle Shriya being given the royal snub in Bollywood? Or is she?
She acted with the demi-god actor in Sivaji: Rajinikanth. She even managed to land a plum role in the upcoming on-screen remake of the man Booker prize-winning novel, Midnights Children, by Salman Rushdie. Yet, for all of that, her popularity with audiences in B-Town still remains low. And it has us baffled.
It was recently reported that people barely recognised poor Shriya when she walked in at a stand-up comedy night at a club in Mumbai. The southern sensation came to the venue with friends and looked quite excited at first, but was seen sulking later in a dim corner as attendees walked casually by, paying no attention to her at all. And it was not as if the starlet was badly dressed either; our sources say that Shriya was looking rather pretty that evening. Now that has got to hurt!
But we cannot blame the audiences either, right? Because besides Sivaji, Shriya hasn't done many popular hit films of late that Bollywood audiences could identify her from. And currently she only has one Hindi film in hand titled Zilla Ghaziabad that is in the post-production phase. So although we appreciate Shriya's social side, we do hope she attends more events and gets better known, or else hires a more efficient publicist so that people could at least know who she is. Better luck next time, Shriya!