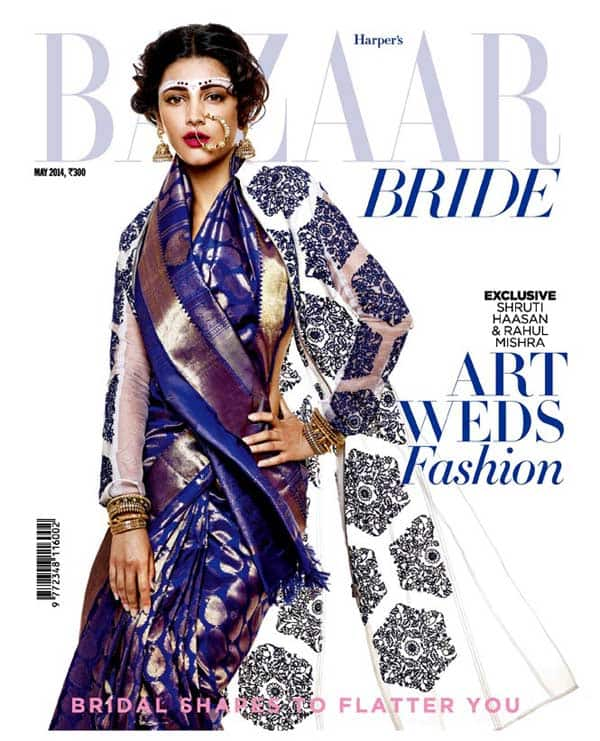 The sultry Southern star has gone coy for her latest covershoot. But does she impress?
Shruti Haasan has posed as a bride on the May issue of Harper's Bazaar Bride. So what is this bride wearing? The Race Gurram actor is draped in a blue six-yards by Rahul Mishra. Well, the blue and gold brocade saree is beautiful and so is Shruti's jewellery on the cover. Those jhoomkas and nose-ring are lust-worthy. But if only, Shruti was styled as a bride in this one. Her makeup is a spoilsport for this cover and so is her expression. If they wanted to convey the look of a modern day bride or something on those lines, they could have done much better than this.
Firstly, Shruti Haasan's pose on the cover is just so weird. It looks like she wasn't ready for the shot and even her expression says the same. And Shruti's middle-partitioned hairdo looks really meh for a bride. This Southern beauty is quite a poser and she has proved that time and again in the past, so we are quite disappointed with Shruti in a bridal avatar on the cover of Harper's Bazaar. You tell us BollywoodLifers, do you like this cover?