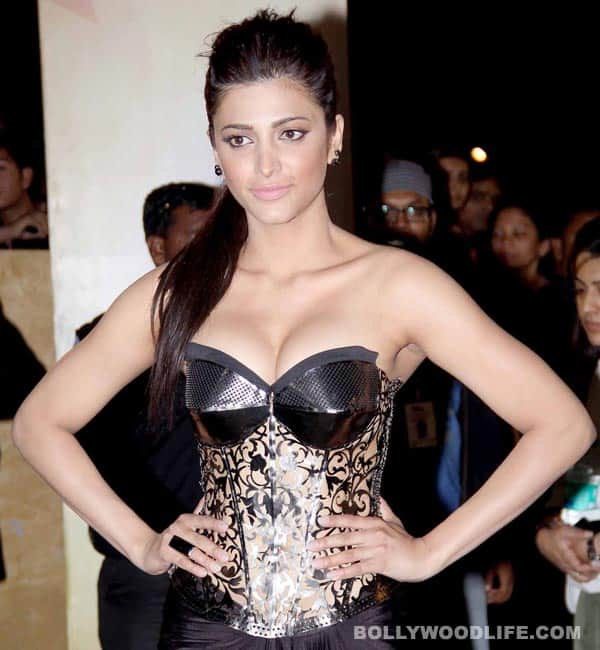 As the babe turns a year older, we wish her a rocking birthday and a successful Bollywood career
Born on January 28, 1986, Shruti Haasan is the daughter of well-known actors Kamal Haasan and Sarika. She made her Bollywood debut with Luck opposite Imran Khan. She's also a good singer and has lent her voice to many songs in South Indian films. Known to be the kind of girl who follows her heart, Shruti has been trying to strike a balance between acting and singing since the time she's entered the industry.
Usually busy doing live shows and taking control of the mike when she's not facing the arc-lights, Haasan is a multitalented chick. She will very soon be seen in Prabhu Deva's Ramaiya Vasta Vaiya. She's not a regular when it comes to Bollywood films, but we would be glad if she could croon for some Hindi movies as well. With the changing scenario of music in B-town, we wouldn't mind having another Shalmali Kholgade or Clinton Cerejo in the industry.