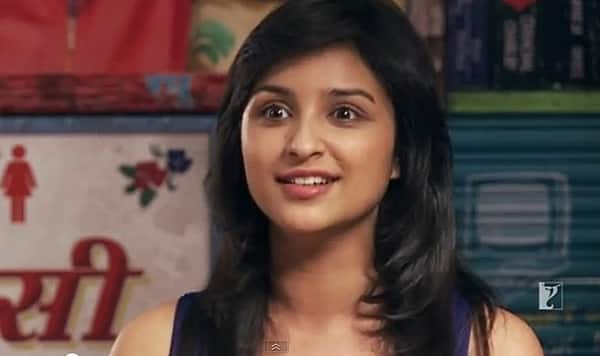 Sushant Singh Rajput, Vaani Kapoor and Rishi Kapoor all praised Parineeti for her acting skills and spontaneity. Watch video to know more!
Shuddh Desi Romance has been received well by audiences and is getting a lot of rave reviews especially from the younger critics. But there's a lot that went into the making of the film in terms of characterisation and the story.
While writer Jaideep Sahni had a big hand in making sure the film turns out the way it has for director Maneesh Sharma, the actors themselves improvised on Jaideep's script with their outstanding spontaneity.
In the making video of the film, Sushant Singh Rajput, Parineeti Chopra, Vaani Kapoor and Rishi Kapoor share how each one worked upon their characters. The veteran Kapoor observes that newbies Parineeti, Sushant and Vaani are exactly the way he used to be when he'd started out. "They are students of the same spontaneity school," he says. But Kapoor gave more brownie points, saying, "I find them (all) very spontaneous, especially Parineeti – she's not stylised, no baggage and no hang-ups. I enjoy working with such actors."
In between shots, Sushant praises Parineeti for her vivacious spontaneity, while Vaani feels the Ishaqzaade actor is very confident and mature. Parineeti in turn praises Vaani for her great screen presence!
Watch the entire making video to find out what fun happened on the sets of Yash Raj Films' Shuddh Desi Romance.
Video courtesy: Yash Raj Films