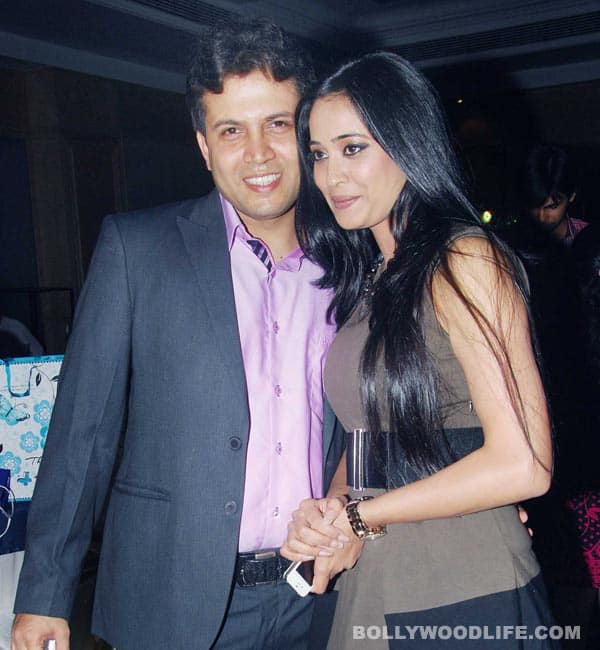 The television actor who plays the role of a strict mom in Parvarrish on Sony Entertainment Television has every reason to grin from ear to ear. And here's why….
It's no secret that Shweta Tiwari is nowadays in seventh heaven. And all thanks to the divorce that a seemingly ecstatic Shweta was granted by the court a couple of days ago. And we are told that the lady even celebrated the official end of her marriage with Raja Chaudhary by throwing a divorce party.
But the celebration doesn't end there. Shweta's current beau Abhinav Kohli, who was seen in serials like NDTV Imagine's Sarvagun Sampann and Colors' Kairi: Rishta Khatta Meetha, says that the couple is looking forward to a totally traditional wedding. "Shweta didn't have a proper ceremony at her last wedding and this is my first, so both of us want all the rituals, ceremonies and a proper Punjabi wedding," Abhinav said in an interview.
And while we're really happy for our mommy Sweetyji – the role played by Shweta in Parvarrish – we wonder if the mother of 12-year-old Palak is ready to tie the knot so soon after a harrowing divorce. "I'm old enough to decide upon a good life partner," Tiwari was heard saying with a smile, but added, "I need to take some time. I'm just divorced and wish to enjoy my single status."
Also, it seems that Kohli is perfectly comfortable with the fact that his ladylove is a bigger star than he is. "It doesn't bother me that she gets more attention professionally," he said, 'coz he believes that personally they both are equals.
So all's well that ends well in this saga. And we wish Shweta and Abhinav a happy courtship. Teehee!