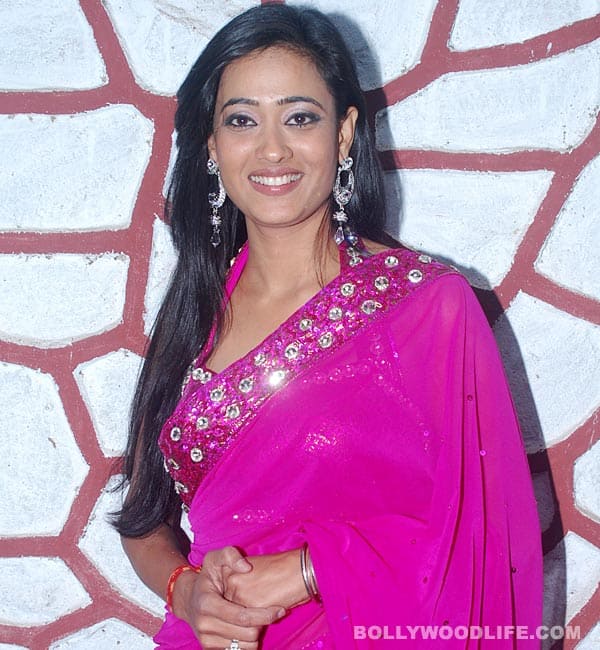 Shweta Tiwari, a successful mother both on and off screen, talks about her relationship with her twelve year old daughter and her own mother
Television actor Shweta Tiwari has been through a lot in her personal life, but says that her daughter was the one constant support and their bonding became stronger while battling problems together. "I think whatever has been happening in my life, after that the bonding between my daughter and me has become stronger. She was with me through all the troubles and difficulties," told Shweta.
Shweta was just 18 when she married Raja Chaudhary but after seven years of marriage, the two separated. Their divorce was finalised last year. They have a 12-year-old daughter Palak. The 32-year-old's hectic schedule and erratic working hours do not allow her to spend quality time with her daughter, who has found a solution in the form of letters to stay connected with her busy mom.
"We don't have time for Mother's Day. My daughter always tries to make me feel special. She writes letters and makes cards. She writes things, which I don't even know she wants to say. Many a times if she has done something wrong, she confesses in these letters. She sticks them in the entire house and when I come back, I read them," she said.
Talking about the understanding between them, Shweta says her daughter knows that "she is busy" and "by the time she comes back, she is asleep". "She knows she will not get the time to tell me anything and the fact that I don't get time on the phone as well," she said.
The actor, currently seen as a hands on mother in Parvarrish – Kuchh Khatti Kuchh Meethi, is hard pressed for time in real life.
Do you fear missing important events in Palak's life? "This is a reality of my life. I do miss most of her important events. There are times when I am not there with her. I feel bad and guilty for being so busy," she said. Sometimes her daughter does complain. "But once she calms down, she comes to me and lies down next to me and says sorry. I am so happy that I have brought her up in a way that she understands and is sensible," she says. But these small things do not affect their bonding and Shweta, not a strict mom, feels they are more like friends.
"I am very close to my daughter. I don't try to be strict with her. I try to be friendly and find out things about her life from her. She tells me everything. She also tells me stuff, which she doesn't even tell her friends. I think I am her best friend," she the beaming Shweta.
Talking about her bond with her own mother, Shweta revealed that her mother was supportive too. Recalling an incident from her childhood, she says, "I was young and had to complete a project. I needed some shiny papers. It was a holiday and no shops were open. My mom went out looking for cigarette wrappers so that she could stick those together to help me out. This is something which only a mother can do."