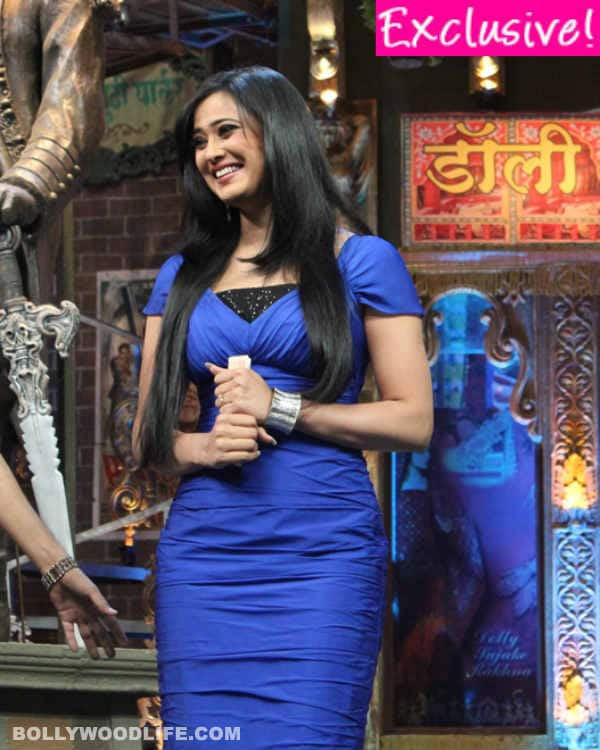 The actor plays her cards very diplomatically. She doesn't pick a side and claims both are good in their own way…
Happily married Shweta Tiwari loves spending quality time with her hubby (Abhinav Kohli) and daughter (Palak Choudhary). She wants to be extremely careful while choosing her next daily soap and until then, is very happy doing a small stint on Mad in India. The Kasautii Zindagii Kay... actor talks about who is the best comedian in the industry, the conflict between Kapil Sharma and Sunil Grover, her married life, future projects and more…
Why did you opt for a comedy show rather than a daily soap?
The reason I did not opt for a daily soap is because I did not get any good offers and the ones I am getting, are not good enough characters. Until I get a good and solid character to portray, I am not going to waste 2-3 years of my life by being unnecessarily busy. Once you sign a daily soap, there's no space for anything else in your life. The benefit of doing reality shows is that you have to shoot only for a day or two in a week; for the rest of the days, I get to spend time with my family.
Besides Mad in India what else are you doing?
I am only doing Mad in India right now. Besides that, I am doing a few advertisement projects. The initial days of Mad in India would require more time 'coz scripts are still in the nascent stages – people are still discussing ideas and we are still reading the scripts. Once things are settled, I'll be free to do the other things I like.
How is your life post marriage?
Superb! If an actor is taking her own time to select what she wants to work on, it just indicates how much she loves being at home. After many years, I am spending a lot of my time at home with my daughter. We talk about a lot of things like dressing sense, films and everything else there is to discuss.
How did Kapil Sharma react to you joining force with Sunil Grover?
See I'll tell you, I do not know what the media thinks about Kapil, but he is a very simple guy. He is very content and confident about himself and all this does not bother him. When we were working in Comedy Circus, he didn't even bother to check whose script is better. He was confident of making his script powerful by himself. On the other hand, when you talk to Sunil, he is also chilled out. Both talk and wish each other well. I do not know why the media thinks that there is a problem between the two. The moment he gets to know that I am doing the show, he will immediately send me a message wishing me luck. And once he sees the episode he will say, you are looking very good – that's what he does.
Isn't there any comparison between Comedy Nights with Kapil and Mad in India?
There is no comparison between us, but if the media does it – who can stop them? I don't think even the audience compares, they just want to be entertained. They will watch whichever show comes on air, they will follow it, laugh openly and then forget about it. If they ever compared shows, then how come they are watching so many similar reality shows based on dance and music?
Who is the best comedian according to you?
According to me Kapil is very very good as a standup and nobody can beat Chutki (Sunil Grover). There is no replacement for Sunil Grover in the industry.