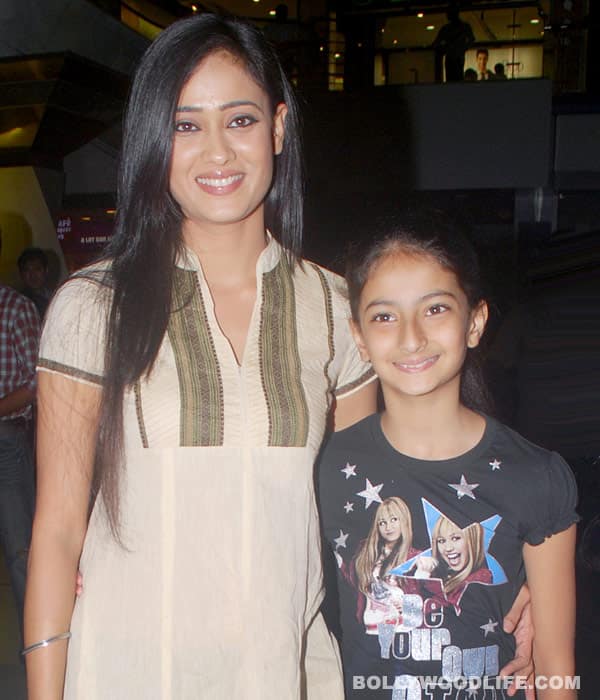 The actor feels that today's parents are much more flexible than their older counterparts
Shweta Tiwari plays the strict mom Sweety on Parvarrish, but she is more of a friend to her daughter Palak. Parvarrish has been dealing with parenting and the educational system, and Shweta has a lot to say about that. The actor feels that says parents' attitudes have changed. "What I feel is that people have become more cool now. In our times, we were told to learn and mug up. We were told to become doctors and engineers. However, that is not the case now. People want to go for international learning. They know that their children have to do something. People don't look at marks but at how much children know," said Shweta.
The actor has a word of advice for parents. "Parents should understand if their child will be able to fight the problems that will come in future or not. They should prepare their kids to face problems," she said.
Shweta believes that Sweety is one of the few different female characters on Hindi television today. "What I see is that women are not portraying too many characters or shades on screen. They are playing sweet, simple and nice roles. That is the only thing they do until they play a negative role," Shweta said. "If you see Balika Vadhu she is the same. Byaah Hamari Bahu Ka is also the same. If you see any other show, all the leads look identically the same. No one is doing anything different," she said.
Sweety, says Shweta, is true to real life. "Sweety is at times mean and selfish but at times she has her own rules. She will not do wrong to you but will also not let anyone do wrong to her. Such characters are real characters, which are not shown on television any more. It is there in Bollywood, but no one likes them in this industry (television). I think this change should be there."
The change that she doesn't mind occurring is the time given to reality shows. The 31-year-old won Bigg Boss 4 two years ago, feels there is just the right number of reality shows on air right now. "I think there was an overdose of reality shows, but now it is less. Now there are just a few selected ones left which have established themselves; and if people need fiction then they also need reality. I guess there is Bigg Boss, Dance India Dance and shows like Indian Idol. The rest of them have fizzled out. Earlier, there used to be so many, like Kitchen King and Chote Miya."