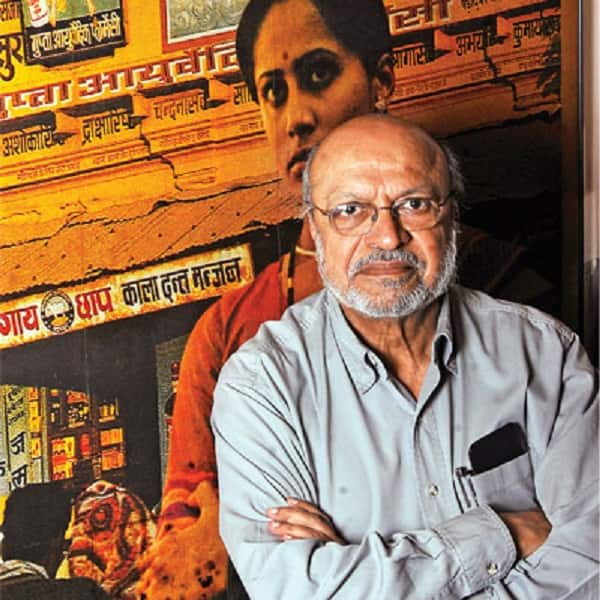 As the specially commissioned 10-part series Samvidhaan – The Making of the Constitution of India readies to go on air today, a leading newspaper caught up with auteur Shyam Benegal, the man behind it all, to talk about the series and the issues he faced while filming it
It's been nearly four years since your political satire Well Done Abba. With Samvidhaan — The Making of the Constitution of India, you come back to history.
Well, you can say that. Since Junoon (1979), the interracial love story which plays out against the backdrop of the turbulence of the 1857 Indian uprising against British, I have time and again visited history. The 53-part television series — one of the biggest projects in the history of Indian television — Bharat Ek Khoj (1988) based on Jawaharlal Nehru's book Discovery of India was one of the most challenging projects one undertook. This continued with The Making of the Mahatma (1996), based on Fatima Meer's The Apprenticeship of a Mahatma and the biographical Netaji Subhas Chandra Bose: The Forgotten Hero (2005).
Why does Farah Khan not need an alarm clock?
Did that experience make it easier then to work on this 10-part series?
In a sense, yes. Particularly given the sheer expanse of the canvas in Bharat Ek Khoj, one could prepare and have a checklist of what all needs to be done and what one needs to watch out for. Having said that, telling the story of a nation's birth is never easy. Especially if that nation is as big and diverse as India. You need to remember our founding fathers took two years, 11 months and 17 days to frame our Constitution. The story of telling how they did this has nearly taken us that much time because we wanted it to educate and inform but without letting go of its entertainment quotient.
Is that what took so long to make it?
After more than a year-and-a-half of extensive research, the writing commenced. We were planning to start rolling by April but I fell seriously ill and was out of commission for a whole three months. Samvidhaan finally went on the floors in August 2013. After over two months of shooting at Film City, Mumbai, where the set of a replica of the Central Hall of Parliament was constructed, the action shifted to the Parliament House in New Delhi where for three weeks the crew shot extensively on its premises. It's for the first time that this has been allowed.
Nargis Fakhri: I can talk about anything to my mom – sex, drugs and alcohol!
You have called the series a 10-hour-long film…
Yes. Samvidhaan is not really a 10-part series but a 10-hour-long film. Since it was impossible to tell this story in the 2-3 hour duration as cinema, the format of a mini-series for television was the only alternative. But the execution, camera work, look and feel of it is entirely cinematic.
You've been a Rajya Sabha (RS) member. Was it easier working around issues like access that people often complain about while working with the government?
Of course having been a parliamentarian for six years, there was a rapport with the other members. RS Television wanted to create content documenting contemporary history of Independent India and a committee was formed for this. Apart from others with media experience like Chandan Mitra, there were those from across the political spectrum. It was through the deliberations of that panel that this subject was decided. After my tenure was over I took it up. We have enjoyed some amazing support from both the RS chairman and vice president Hamid Ansari and the deputy chairman too.
But will showing it only on RSTV not limit its outreach?
Once it premieres on March 2 and finishes its run on the 10am slot every Sunday, there is already a long queue of channels who want to run it. This includes not only DD National but also others like CNN-IBN and NDTV. Also there are plans to dub it in 14 languages and take it across the length and breadth of the country.
Satyamev Jayate 2 review: Aamir Khan needs to up his game!
Samvidhaan comes at a time when the quality of political debate is at an all-time low and Parliament disruptions have become the norm.
The Constitution enshrines the guiding principles created by our founding fathers. The Telangana-related fracas in the parliament or overall cynical mood prevalent in the country convinces me that this is the opportune moment to revisit our values and ideals.
There are over 150 actors. While many are regulars from your earlier works, you have also chosen to act with some new faces.
See, with the older lot, all you have to do is explain the scene and they know my style and I know theirs, so the wavelength match happens instantly. With the younger lot, it takes time for them to get used to my style. But having said that, many of them are phenomenal and brought dedication and hard work to the project.
Do you think general TV content is caught in the saas-bahu stranglehold?
Who am I to judge? If it works for some people, then let it. Whether in cinema or television, there will always be scope for all kinds of genres. I only plead that in the crowd of the more high-decibel genres, let not the genre that I belong to get denied its space because irrespective of how much it is denied, it too has a loyal following.
Any projects in the pipeline?
I have two scripts ready. One is a 90-minute film commissioned by government of Punjab which again looks at history from the times of Maharaja Ranjit Singh to the freedom movement to Partition which they plan to show in the new entertainment hub coming up at Jalandhar. The other is a love story set against the back drop of a people's mobilisation against displacement.
Story text and image courtesy DNA