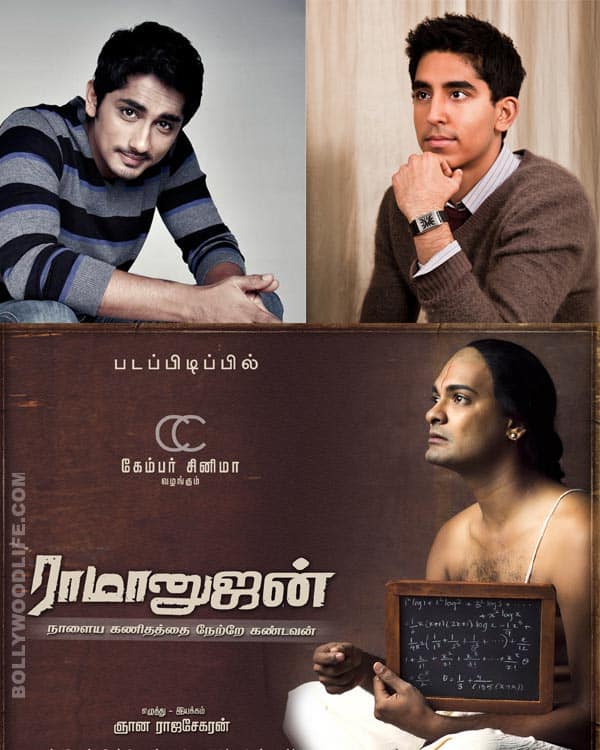 A third film on the mathematical genius is in the making…this time, it's an Indo-British collaboration
There has been a sudden interest in the life of Srinivasa Ramanujan. At least three different projects have been announced since 2011 to capture the Indian mathematical genius' life on celluloid – the latest one being Camphor Cinema's Indo-British collaboration, titled Ramanujan.
Tamil cinema's legendary superstar Gemini Ganesan's grandson Abhinay Ganesan is playing the math prodigy in this film helmed by screenwriter-director Gnana Rajasekaran. The bilingual in English and Tamil aims to establish the "authentic life story and achievements of Ramanujan".
It remains to be seen which Ramanujan motion picture catches the eye of critics and viewers alike. In 2011, a Hollywood project with actor Siddharth in the lead was announced. The film was touted as Tomorrow Never Dies director Roger Spottiswoode's next biggie. It was not a Ramanujan biopic, but a story about his friendship with English mathematician GH Hardy. Siddharth was last seen in Deepa Mehta's Midnight's Children, but there's no word on Roger's film yet.
Another Ramanujan biopic is planned, toplining Slumdog Millionaire actor Dev Patel and being produced by Hollywood's Edward R Pressman and Prashita Chaudhary. The movie, yet untitled, is based on Robert Kanigel's book The Man Who Knew Infinity: A Life of the Genius Ramanujan. This film will be shot in India and the UK.
Meanwhile, the first shooting schedule of Camphor Cinema's Ramanujan is complete and the film is aiming for a release at the end of 2013. Apart from Abhinay, it also features actors Abbas, Suhasini Maniratnam, Bhama, Nizhalgal Ravi, Delhi Ganesh, YG Mahendran and Sarath Babu. British actors Kevin McGowan, Michael Lieber and Richard Walsh also star in prominent roles.
Confused with the many Ramanujan films in the news? Take the poll below:
Photos: Publicity stills, Dev Patel – Menyourmomknows blog