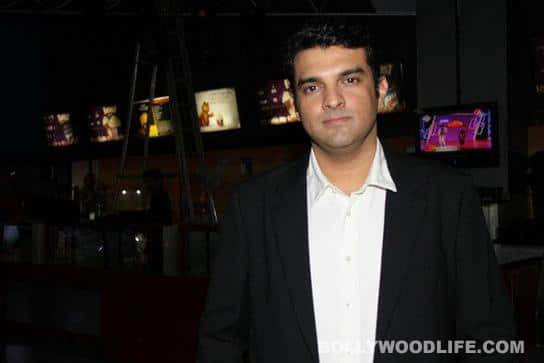 The Competition Commission of India has fined regional film bodies for anti-competitive practices
Thank God for democracy and by extension, thank the government for the Competition Commission of India (CCI). We've been led to believe from early childhood that we live in a free country with freedom of expression, freedom to do business etc. Right? Wrong. In reality, we live in a draconian state where anything against the perceived grain is immediately frowned upon and censured (add your own MF Husain, Valentine's Day or your pet grouse here). But fear not, because of the redoubtable CCI, at least we now have the freedom to watch movies.
The rot began really in that most beautiful, but in terms of governance, the most rotten of states – Karnataka. Fearful that the might and perhaps better quality of Bollywood and films from the neighbouring states of Tamil Nadu, Kerala and Andhra Pradesh would cripple home grown Kannada films, the Karnataka Film Chamber of Commerce placed severe restrictions on the release of non-Kannada films in the state. The restrictions also included some unreasonable limits on satellite and home video rights exploitation. When some studios complied, other states were encouraged and got into the restrictive practices act including the Bihar and Jharkhand Motion Pictures Association, Eastern India Motion Picture Association, Central Circuit Cine Association (Amravati, Jaipur and Indore), Hyderabad State Film Chamber of Commerce, Northern India Motion Pictures Association, Indian Motion Pictures Distributors Association, Orissa Film Distributors Syndicate and The Chennai Kanchipuram Thiruvallur District Films Distributors Association.
The message being conveyed effectively was to leave local cinemas free for playing local product and kindly and conveniently forget that legally, we live in a free market. Undeterred by the small-town bullying, UTV Software Communications, Reliance Big Entertainment Ltd, Eros International and FICCI Multiplex Association of India took the offending associations to the CCI. And this week, they won! The CCI correctly pointed out that the associations were engaging in anti-competitive practices and more importantly have slapped them with heavy fines amounting to 10 percent of their annual income.
Siddharth Roy Kapur, CEO, UTV Motion Pictures said: "This judgement by the CCI will stand out as a landmark event in the history of the Indian film industry. It unshackles producers and distributors from the draconian and archaic bylaws of defunct associations, driven by vested interests. It is a huge step forward in ensuring that the rules that govern the Indian movie business are reflective of current business practices, and not those practiced in the last century."
Sanjeev Lamba, CEO, Reliance Entertainnment said: "This order will pave the way for opening up business opportunities, increase revenues for filmmakers and remove extortionists once and for all."
The message to these associations is clear – if you are not confident in your product, stop making it and cede to superior films. Or, make better films. Restricting the release of competing films is not the answer. Sure, try and get the entertainment tax waived on local films or make the ticket prices cheaper. But, if you restrict a happy young couple in Mysore from watching Ekk Deewana Tha on Valentine's Day by not releasing the film, they'll simply download it within the hour. The rotten eggs and slippers they'll send to Gautham Menon's house afterwards will be a reflection of the film's quality, not of a lack of choice.