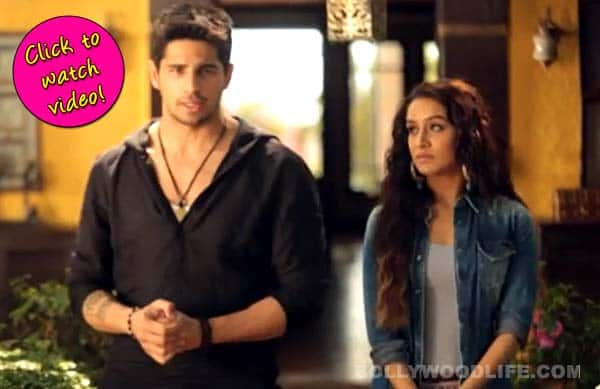 The Ek Villain lead pair will be appearing on the real life inspired TV show on Zing the day their film will hit the theatres
It's the latest trend in B-town to appear on TV shows to promote their films and that's exactly what Shraddha Kapoor and Sidharth Malhotra will be doing for their upcoming film, Ek Villain. However, apart from the comedy and dance reality shows, this lead pair will be appearing on Zing's popular show Pyaar Tune Kya Kiya on Friday, 27 June. Sidharth and Shraddha will be hosting a special episode, we hear.
Synopsis: The episode that Sidharth and Shraddha will be hosting revolves around Mitalee, a homely girl hailing from a middle class family living in a small town in Maharashtra. Mitalee is daddy's little girl. She trusts her father's every word and fully understands the need to excel academically. Thus when she falls in love with her colony friend Ankit, it's a secret affair as her family would not approve of it. They would rather want her to spend her time wisely by studying. But being the studious girl that she is, she dedicatedly prepares for her college exams. So much so, that she topped not only her entire class, but the entire college! One would assume after such success it's surely the time to celebrate. But fate had other plans for Mitalee, even though she left for a night out with close friends, she never returned!
To find out what happens, don't forget to watch Pyaar Tune Kya Kiya on Friday. Sidharth Malhotra and Shraddha Kapoor will take viewers through this unpredictable episode. You can watch the sneak peak of Pyaar Tune Kya Kiya here. Don't forget to tell us what you think!