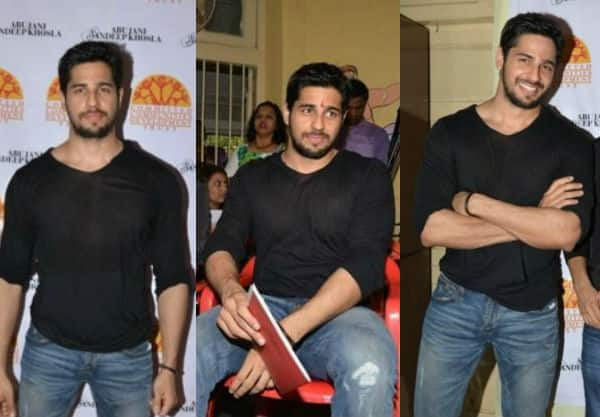 The Ek Villain actor is beefing up for his next with Akshay Kumar
After playing a villain, Sidharth Malhotra is gearing up to play a Warrior with Akshay Kumar. The actor has gained about eight to nine kilos for his role and we hear that the bulky avatar has rendered all his old clothes useless!
Yep, the actor says that he is unable to fit into his old clothes anymore and is starting to redo his wardrobe for that very reason. You would think that updating his wardrobe would be a hassle for the actor but apparently Sid is excited about the weight gain!
He says that these minor setbacks are nothing compared the excitement he has regarding his new look! "It's going to be completely different from what I have done till date", said the thrilled actor about his burly stint.
He was recently seen at a charity event with Varun Dhawan and that was where we could see his visibly beefed up look in all its glory!