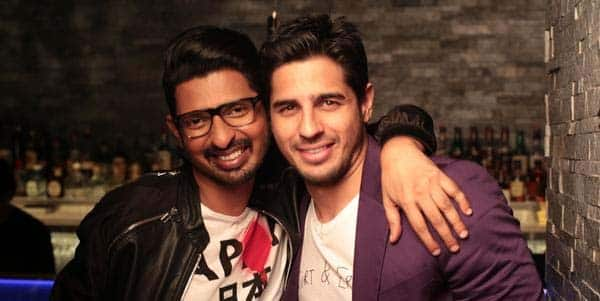 From talking about kissing onscreen to his love life, the B-town hunk will get candid about everything under the sun on celebrity chat show Look Who's Talking with Niranjan
He is hot, talented and every girls' fantasy – that's Sidharth Malhotra in a nutshell. But there is much more to this Ek Villain actor who has already delivered three back-to-back hits and is quickly climbing the success ladder in Bollywood. After Parineeti Chopra, the Student of the Year hottie will now spill the beans on Niranjan Iyengar's chit chat show Look Who's Talking with Niranjan. Though the episode featuring Sid will air today at 9 PM, we have got inside goss from the show. Since the handsome lad has locked-lips in all his films so far, it was inevitable that this topic would be the hot discussion on the show, hai na?
Here's what Mr Malhotra said while talking about kissing in reel life: "Kissing onscreen is like an algebra equation. Too technical." Aww… maybe he should try kissing in real life? We are pretty sure it won't be technical at all…wink wink!
That's not all! Did you know Sidharth loves sketching in his free time and wants to take cooking lessons? On the show, Sid also reveals, "I would love to just walk into a room and demand attention, be funny, crack stupid jokes, but I am not that person just as yet. I take time to trust and mingle with people and I still am in the process of breaking out of my shell."
We hear Karan Johar's protege also talks about his love life quite openly. Hmmm… now this is something not many of you would want to miss right? So catch him on Look Who's Talking today at 9 PM on Zee Cafe!