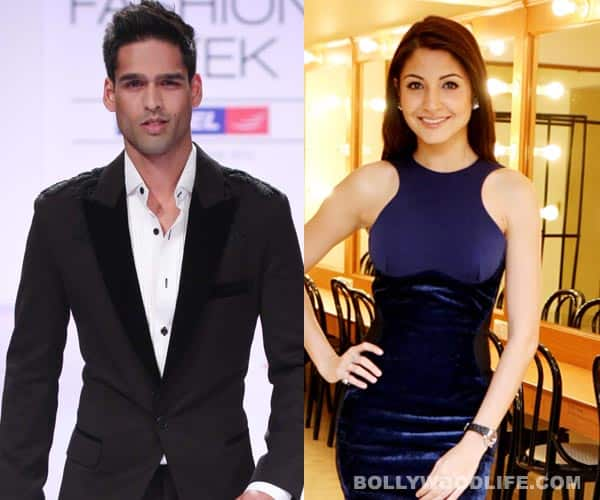 The young millionaire flew the leggy lass to London aboard his private jet. Is there something brewing here?
Sidhartha Mallya's high profile romance with Deepika Padukone made big news in the recent past. However, after the lissome lass dumped him, there was little news of him doing rounds. We heard that he had headed out to Hollywood to try his luck in films there, but were not especially interested. Now it seems he will be back again in the limelight, as reports of him flying Anushka Sharma to London have surfaced.
Sidhartha and Anushka reportedly flew to London aboard the Mallya lad's swanky airplane, the Airbus A320, for a quick holiday. It seems that the two young people share a great equation, and since Anushka has been so stressed given her busy schedule – she was shooting back to back for Jab Tak Hai Jaan and Matru Ki Bijlee ka Mandola – Sid flew her to London for a quick break.
The sudden closeness between the two seems odd. However, it is understood, given that Anushka and boyfriend Ranveer have drifted apart of late, and Mr Singh is now spending quite a lot of time with Deepika, his co-star in Ram Leela. And we all know that Deeps is Sidhartha's ex! Complicated, right? True! Although Sidhartha's spokesperson denied the fact claiming that Sid doesn't even know Anushka and that the millionaire flew in a commercial airplane! Well, they're either hiding it or maybe its someone's wild filmy imagination on an overdrive. But just in case this bit of info proves to be true, do you think they'll look good together?