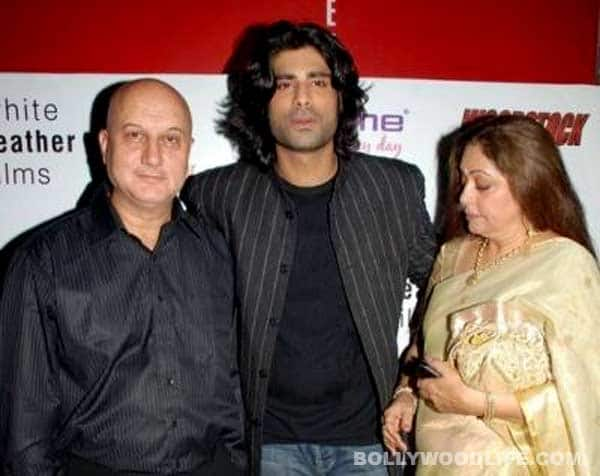 Gautam Berry was Kirron Kher's first husband before she married Anupam Kher
Actor Sikander Kher's father and Kirron Kher's ex-husband Gautam Berry passed away today. Actor and teacher Anupam Kher, married to Kirron for many years now, shared the news on Twitter. He said, "Sometimes Grief is the price we pay for love. Kirron Ji's Ex husband & Sikandar's Father, Gautam suddenly passed away. He was a GOOD man.RIP".
Berry was good friends with Amitabh Bachchan and in fact, had been Ajitabh Bachchan's roommate in Mumbai in 1969. Berry was also a partner in Big B's film company Amitabh Bachchan Corporation Limited (ABCL). Sikandar is best buddies with Abhishek Bachchan and the families are still very close.
Amitabh Bachchan tweeted in the afternoon, "Dear friend Gautam Berry from the year I came to Mumbai to join films 1969 .. Suddenly passed away .. at his home in grief ..!!"
Sikandar had once said about his dad and stepdad, "To me, Gautam Papa and Anupam Papa are equally important. I don't want to call one my biological dad and the other my adopted dad. That does injustice to both."
Our condolences to the Kher and Berry families.