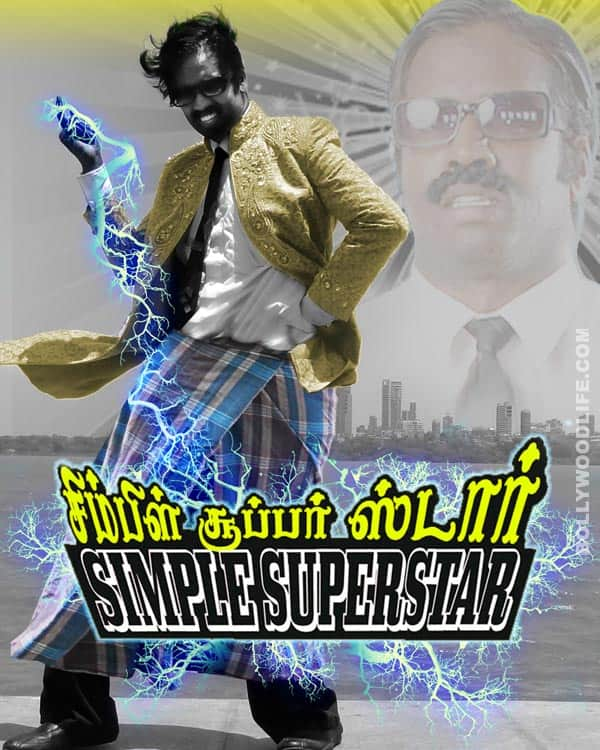 YouTube phenomenon Wilbur Sargunaraj's film Simple Superstar's promos are causing ripples online. Cineswami tells us more about the man and his movie
It's finally happening. YouTube phenomenon Wilbur Sargunaraj is nearly done with his cinematic debut Simple Superstar and the film is all set to premiere at a prestigious international film festival this summer. Directed by, starring and written by Sargunaraj, the film is co-directed by Ben Stamper, best known for the documentary Horse & Rider: A Journey Towards Freedom. Backed by the controversial Gandu director Q, Simple Superstar is an Indian, United Arab Emirates and Canadian production.
The film is a semi-biographical musical, a comical, philosophical look at the man who has encouraged people to climb down the ladder and celebrate the common. Made entirely by the support of Sargunaraj's fanbase and the Wilbur worldwide community, the movie was created using the help of social media. Cast and crew were hand picked by Sargunaraj from his fanbase on Facebook and Twitter.
For those who came in late, Sargunaraj has been described as India's first Youtube star. The man from Madurai became an Internet sensation thanks to his self-deprecating videos like Love Marriage and Annie Rose that had legions of instant fans asphyxiating with laughter in front of their computers. However, underneath the rib tickling is an underlying humanitarian message, highlighting in a humorous way, Indian social evils. Sargunaraj has also completed a project with Steps International South Africa, the Why Poverty campaign, which was an official selection for the International Documentary Film Festival in Amsterdam.
Here's the hilarious trailer for Simple Superstar:
Hopefully, Sargunaraj will soon become a fixture on the Indian film comedy world's firmament. In his home state of Tamil Nadu, Santhanam reigns supreme. On the other hand, former comedy genius Vivek is in the doldrums. Amidst all the controversy surrounding Vishwaroopam, Pathayiram Kodi (10,000 crore), featuring Vivek in the lead released. Cineswami is sad to report that Vivek, having long since lost his mojo, hasn't even begun regaining it. The jokes are old, Vivek looks tired and wan, and the film is atrocious.
Speaking of comedy, the ensemble cast of Naduvula Konjam Pakkatha Kaanom (Some Pages Are Missing) is nothing short of brilliant. Balaji Tharaneetharan's Tamil comedy is the first since the Hindi Jaane Bhi Do Yaaron where the cast is not laughing, instead playing it deadpan, leaving the audience rolling in the aisles. One hopes that a Bollywood remake, with a cast of fresh, talented, young newcomers is in the offing, and not the usual crop of ageing, paunchy stars who torture us in the name of comedy these days. And pigs might fly too.