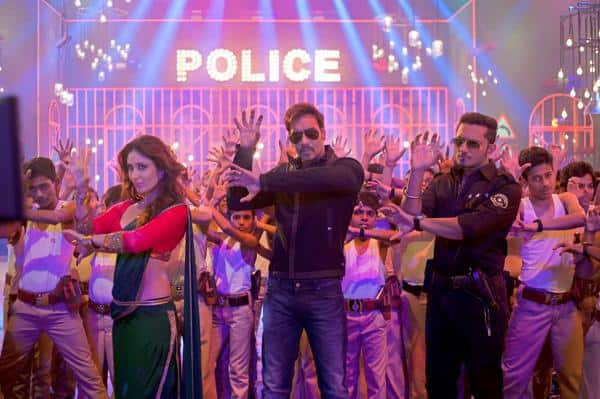 The buzz around this track was high and Yo Yo Singh has delivered to the expectations
"He roars like a tiger, his mood is hyper", this aptly sums up the character of Bajirao Singham in the film Singham Returns starring Ajay Devgn and Kareena Kapoor. Singham is not someone to be messed with and his angry steak can damage any evil that comes in it contact.
Getting the essence of Singham's character in a song would have been hard for Yo Yo but the talented rapper does the job well. Starting with describing Singham's hulking physique he goes on to say how this policewala is enraged and will stop at nothing to set things straight!
Ajay Devgn who isn't much of a dancer keeps to his angry looks throughout the video but an effervescent Kareena Kapoor makes up for it with her Marathi mulgi moves! The actor looks lovely in a kashta saree and boy is she proud of her angry young man!
The highlight of the track is the little kid who is fuming with rage and even Honey Singh can't calm him down! We had a blast watching this video. Here revel in the madness and tell us if you too found Yo Yo's track rocking!