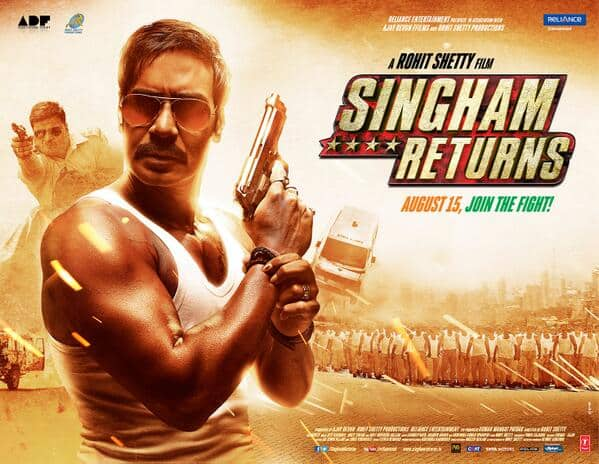 We give you a statistical report on the fireworks and action in the Singham Returns trailer. Read to know why this is bigger and better than the first..
Singham Returns trailer released today and the Ajay Devgn-Kareena Kapoor Khan starrer seems to be another true blue Rohit Shetty film. Also featuring Amole Gupte, Anupam Kher, Dayanand Shetty this film might once again break all the previous box office records set by Rohit Shetty. Here's what we love about the trailer:
Number of time the lion roars : 12
The Singham lion roar has become a trademark of the film. The first look also had the lion in the logo and this time we get to hear the roar not once, or twice, but a good 12 times! Perhaps this is Ajay's way of telling others who's the real king of the jungle ?
Number of punches: 30
In the 2 minute 40 second video there are a total 30 punches that Rohit Shetty has managed to add! Which means there is a punch every four second! That seems like some sort of World Record doesn't it ?
Number of car blasts: 10
Rohit Shetty's favourite past time is blowing up cars. He's done that in all his films including Chennai Express. This time he gives us a round figure and adds 10 car blasts in the promo.