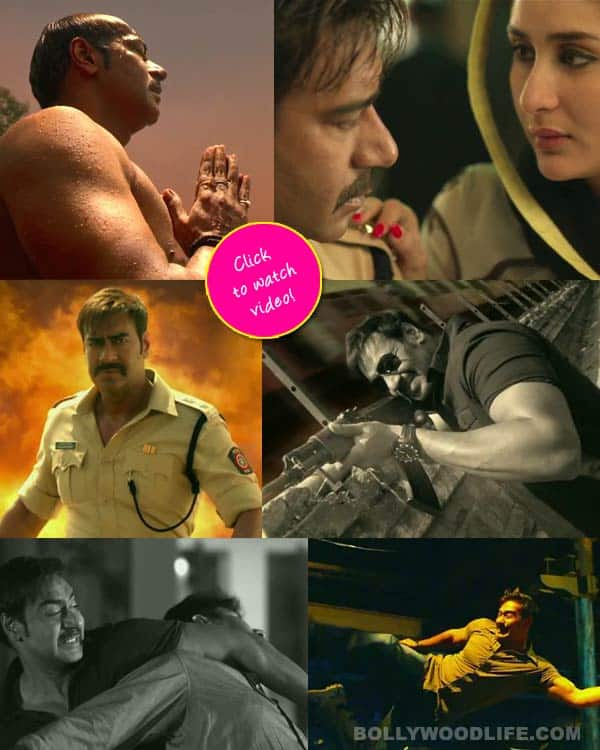 Bajirao Singham is back and this time he is dealing with the issue of black money
So the much-awaited trailer of Ajay Devgn and Kareena Kapoor's Singham Returns is out and it has absolutely shocked, surprised and stunned us. The trailer of Rohit Shetty's sequel of Singham is powerful from the word go.
Ajay, who is back as powerful and fearless Bajirao Singham will be dealing with the issue of black money. And this time his enemy is Amol Gupte, who is playing a two-faced Godman in the film. While Kareena Kapoor is playing Bajirao's love interest, Anupam Kher is seen as a politician (an honest one, we assume). Dayanand Shetty, who is populary known as Daya from CID has joined Bajirao's gang of policemen. And we also get to see his signature darwaazaa todo moment in the trailer.
However, what we like the most in this trailer are those brilliant action sequences and dialogues. There is one scene in this trailer which starts at 1:35, which blew our minds away. Watch it and you will agree with us.
From the looks of this trailer, we are sure that Singham Returns will be a blockbuster. Whoever says otherwise must be kiddding themselves.
Take a look at the trailer of Singham Returns here and tell us how do you like it.