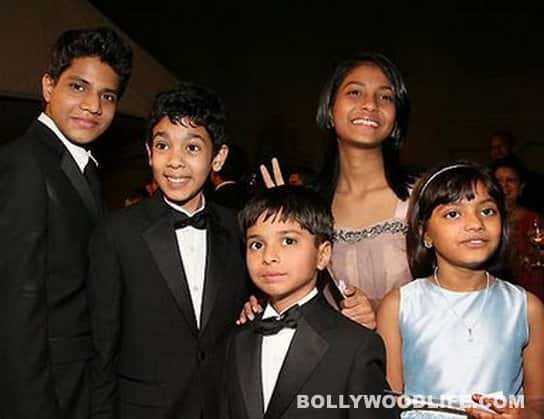 Rubina Ali, Azharuddin Ismail and Ayush Mahesh Khedekar reunite for the film Lord Owen's Lady
Four years after the global success of Slumdog Millionaire, three of the film's child stars are set to reunite for Lord Owen's Lady. Rubina Ali, Azharuddin Ismail and Ayush Mahesh Khedekar will star alongside Welsh rugby player-turned-actor Gavin Henson. Khedekar is from a middle-class family while director Danny Boyle handpicked Ali and Ismail from Mumbai slums for Slumdog…. The phenomenal response to the film enabled Ali and Ismail to move out from the slums into proper housing.
Martin Pennell is producing Lord Owen's Lady. The Indian producer is Sunil Manchanda, who has Bollywood films like Paa, Tere Naam, Cheeni Kum and Salaam-E-Ishq to his credit. Though the project was announced soon after Slumdog…'s release, it's only after the addition of Henson to the cast that it is taking off the ground. It should be an incredible experience for the kids because the film's main lead is none other than the Oscar-winning thespian Sir Anthony Hopkins. Remunerations appear to be decent too, with the children set to earn around Rs 17 lakh each. The film is a love story between a young Welsh nobleman and a naively romantic Indian woman. No word yet on who's going to play the woman yet. If it ends up being Freida Pinto, it'll be a fond reunion indeed.