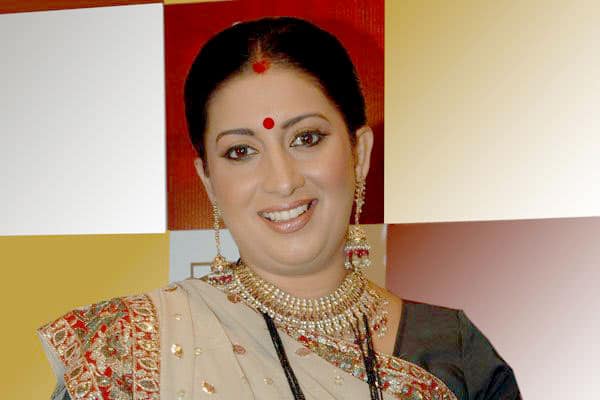 Is Smriti Irani gonna be back on television as the new Baa?
Actor-turned-politician Smriti Irani is confronted with an opportunity to be back on the small screen. We can safely say that every Indian household missed their beloved Tulsi for six long years. Apparently so did Ekta Kapoor, which is why she has offered our former Tulsi the role of Baa in the second innings of the show Kyuki Saas Bhi Kabhi Bahu Thi.
We are wondering if Ekta Kapoor made this move to tap on Irani's current political popularity or is it some publicity stunt to have the old loyal viewers of Kyuki… hooked on to await its return. If Smriti agrees to play the role of Baa and win the Lok Sabha elections too, she would have a lot on her plate. The question still remains: is she going to play the role of an undying elderly presence in the second feat of the show that made her a household name or is she going to devote herself entirely fighting against RaGa (Rahul Gandhi) from Amethi? Only time will tell. Jo bhi ho, we would certainly love to have a slice of Tulsi back in our lives.